Gold offer shows shortage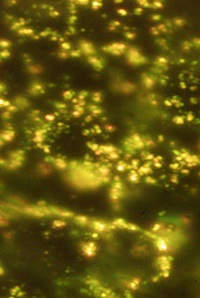 A big bonus for gold miners in WA could be a sign of skills shortage.
South African mining giant Gold Fields has given a $10 million site allowance to more than 1,400 workers across its St Ives, Granny Smith, Agnew and Gruyere mines in WA's Goldfields region.
The bonus is equivalent to between $300 and $600 a month extra for every worker.
Gold Fields Australia's executive vice-president Stuart Mathews says the bonuswas awarded after workers extracted over 24,000 ounces above budget across the mines.
"We've asked a lot of our workforce in the past year," he said
"We asked them to have extra discipline in what they do, to really focus on safety, they changed roster arrangements for three months and we also asked people to stay on site because of the risk to the community when we had a five-day lockdown in Perth.
"We've also had people stay in the State while their family and kids were interstate and some haven't been home for six months because of the border situation.
"This recognition of what we've asked our workers to do over the past 12 months but also the phenomenal result they delivered for our company."
Gold Fields is also increasing the bonuses it pays to employees who refer new workers to the company up to $10,000.
Mr Mathews says iron ore operations in WA's Pilbara and construction in Perth are driving up prices for skilled workers.
"I'm looking out my window in Perth and there's construction going on all around me, and these people don't need to take a mining job, because they're getting paid really well," he said.
"There's plenty of work on, they don't need to go FIFO, so we are going to have to look at different ways to attract workers."
With many of the gold mines now going underground, insiders say the supply of skilled underground operators is seriously stretched.
WA's Mines Minister Bill Johnston ssays the state is doing what it can.
"I am told there's 1,000 jobs just here in the Goldfields, so Western Australia should be a magnet for skilled labour from across Australia," he said.
"The government of Western Australia is also investing in TAFE, investing in skills, because we know we need to train up Western Australians for Western Australian jobs."