Yancoal firing, blaming prices

Print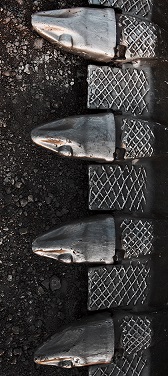 Community outrage could be weighing heavily on the operators of several mines in New South Wales, with the Chinese-owned Yancoal moving to cut jobs in the Gloucester region.
The local community has ramped-up its fight against plans for new open-cut operations at two existing Yancoal sites.
The interest of the operator itself now appears to have waned, with word Yancoal will sack workers from its Stratford and Duralie operations. Yancoal is pointing to increased operating costs and diminishing coal value as the motivating factors.
The Roseville pit at the Stratford Coal mine will close entirely and work at Duralie will move to six day a week rosters. Coal-handling facilities and preparation plant workers will be moved to a five-day roster as a result of the reduced output.
Reports say all up 60 people will lose their jobs when the changes come into effect at the end of the month.
Mine management said it was a necessary move to keep the doors open while the company waits for its outlook to improve. Yancoal has stood by its contribution to employment figures, saying it continues to keep a staff of around 300.