White ribbon bus ride to drive violence out

Print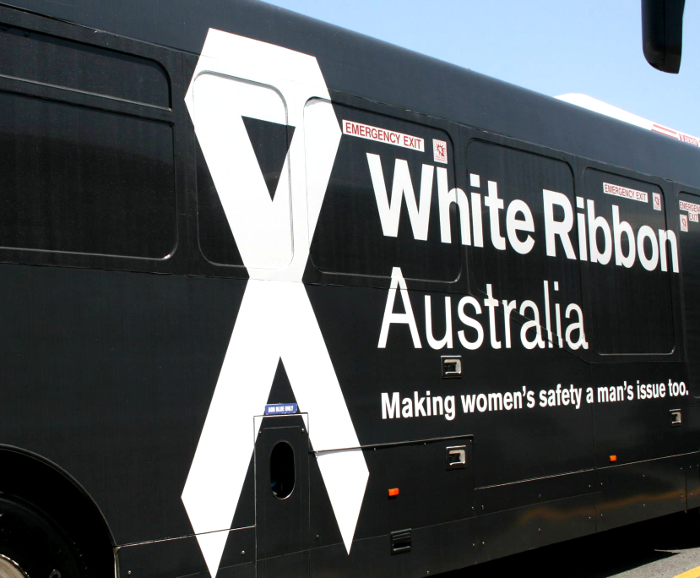 The Transport Workers' Union is taking a strong stance on violence against women, saying it should be sought out and condemned in all forms.
"Violence against women is never okay and at the Transport Workers' Union we are proud to stand up and say so," TWU Secretary Wayne Forno said this week.
"The facts in Australia surrounding violence against women are nothing short of appalling.
"One in three women has experienced physical or sexual violence perpetrated by someone they know. On average, one woman dies every week from domestic violence," he said.
It appears the TWU is not all talk – the union has worked closely with White Ribbon, Australia's male-led campaign to end men's violence against women.
"Back in August, 600 TWU NSW delegates took the White Ribbon oath at our annual delegate's conference, swearing never to commit, excuse or remain silent about violence against women," Mr Forno said.
"Since then we have spread the word in yards across NSW and held a series of events to mark White Ribbon Day last Tuesday.
"A fair bit of cash was raised, but more importantly, a key message to end men's violence against women was delivered."
But as the epidemic continues to plague all communities, it is important for unions, workers' rights advocates and other representatives to raise awareness and tackle the dark problem.
"We want our support for this campaign to unite all men, not just in transport but across the entire country, so together we can end the cycle of violence," Mr Forno said.
"To further spread our reach, we teamed up with bus operator Transdev to create a bus-sized billboard for White Ribbon.
"Sydney's Nova 96.9 newsreader and White Ribbon ambassador Matt De Groot launched the bus campaign and led drivers in White Ribbon oath."