Waste dump planner slammed

Print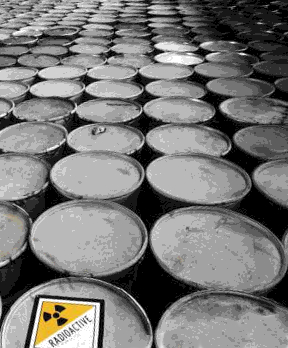 Environmentalists have questioned the independence of a key figure in SA's nuclear waste dump plan.
Dr Charles McCombie's firm MCM wrote the business and safety plans for the underground nuclear waste dump in South Australia.
Dave Sweeney from the Australian Conservation Foundation claimed this week that Dr McCombie was a central figure at Pangea Resources in the late 1990's.
At the time, Pangea was considered a world-leader in nuclear waste storage, but the company was hit hard by the leak of promotional materials for a secretive nuclear waste dump plan in roughly the same part of Australia as the newly-proposed site.
Earlier this month, citizen's juries set up to go over royal commission recommendations for the dump called for further analysis of the business case.
Mr Sweeney wants the links to Pangea investigated.
"MCM is not independent, it's not neutral — it's partisan, it's pro-dump, it's pro-nuclear and it has compromised and fundamentally flawed the royal commission report," he told the ABC.
Dr McCombie issued a statement saying: "The qualifications which justified our selection were worldwide experience of projects on deep geological disposal".
"However we have no commercial or business interests in the realisation of such projects."
Premier Jay Weatherill has indicated support for Dr McCombie.
"Just because somebody has actually been on one side of the argument doesn't necessarily reduce the credibility of the opinion that they express," he said.
Mr Sweeney is officially presenting his concerns before a South Australian parliamentary inquiry into the royal commission's recommendations this week.