Warning over growing port players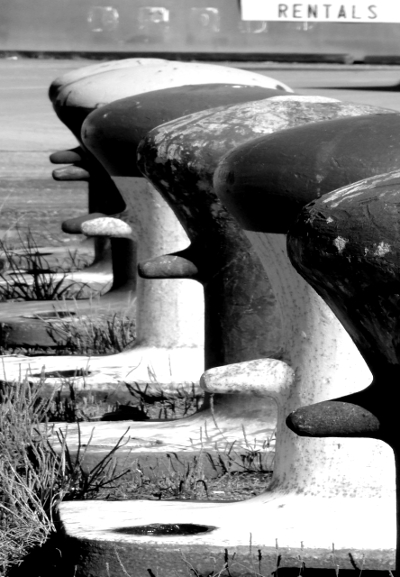 A top transport lobbyist says the threats from vertical integration in logistics must be addressed.
The Australian Competition and Consumer Commission (ACCC) has been reviewing the proposed joint venture between Patrick Container Ports and Australian Container Freight Services (ACFS).
If the major ports firm was to merge with the big freight provider, it could see inside deals close out other industry players.
The stated aim of the merger is to "improve the competitive position of Patrick's metropolitan logistics business, bringing operational efficiency, while establishing a platform for future growth", according to Alistair Field, Director of Patrick Terminals and Logistics.
Freight & Trade Alliance (FTA) director Paul Zalai says he has received feedback from the transport industry that suggests stevedoring must be kept transparent, if the deal goes ahead.
Mr Zalai says that currently, stevedores provide preferential treatment to certain favoured logistics providers.
He says there are fears among industry members that these preferential deals may be enhanced by the joint venture between Patrick and ACFS.
The FTA's submission to the ACCC was focused on the need for transparency in stevedore operations, and even raised the prospect of introducing port-administered regulation to make sure it happens.
But Mr Zalai says there is some nuance.
"There is a good argument that large scale logistics providers should operate to some degree outside of the formal vehicle booking system (VBS) process through the use of 'stack runs', particularly in off-peak periods," he said.
"This provides efficiencies for all stakeholders and frees up slot capacity in the VBS during highly-sought peak periods.
"We are not saying that this should cease, but are simply advocating transparency in all stevedore containerised receipt and delivery processes to ensure that equitable operating arrangements are in place," Mr Zalai said.
But there are views in favour of the joint venture, he said, and the right way to keep stevedoring competition open is not set in stone.
"Importers, exporters and freight forwarders handling significant volumes of containerised freight in the Sydney, Melbourne, Brisbane and Fremantle metropolitan areas see merit in the joint venture as a genuine alternative to Qube as a provider of large scale integrated logistics services," Mr Zalai said.