WA blackout review lands

Print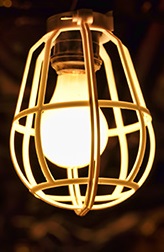 A review into power outages that affected more than 100,000 people in WA last year has been released.
Blackouts in mid-December 2021 came at a time of record-breaking temperatures, including the hottest Christmas Day on record, and four consecutive days over 40 degrees Celsius.
The independent review by the Australian Energy Market Commissioner Michelle Shepherd has found that Western Australia's power network was unable to meet demand on those days, creating blackouts that left about 26,000 customers without power for more than 12 hours, and 40,000 without power more than once.
"The review concluded the main cause for the outages was parts of the distribution network did not have the technical capacity to deliver electricity to meet the unprecedented demand experienced at the time," Ms Shepherd wrote.
"In addition, many of the outages were significantly extended due to the fire weather conditions, restricting Western Power's ability to safely restore power until conditions eased.
"While the extreme heatwave which led to the outages is historically rare, the Bureau of Meteorology advised similar conditions are likely to occur more frequently in the future due to the impacts of climate change."
The inquiry linked the outages to equipment overloads.
"Customer demand from the grid, particularly in residential areas, was at very high levels during the Christmas 2021 [period], driven by persistent high temperatures over the long weekend holiday period," the report reads.
"As a result, parts of the distribution network infrastructure were overloaded, leading to significant customer outages."
Efforts by Western Power to reduce the risk of fire were found to have worsened the outages. The report made six recommendations, which WA energy minister Bill Johnston says Western Power will implement.
"The recommendations of the report include improving Western Power's planning and forecasting, approach to fire risk management and operational response to extreme events," he told parliament.
"It also recommended improvements to customer and community communications, and greater transparency of reliability issues."
Additionally, the report calls on Western Power to improve its forecasting to factor in the "rapidly changing way electricity is produced and consumed by customers" such as rooftop solar. It also calls for the appointment of an independent expert to find a better balance between fire risk and the need to restore power.