WA backs new wave plan

Print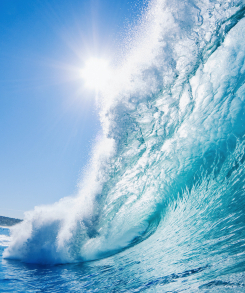 The WA Government is funding new wave power studies.
The McGowan Government has invested $1.55 million in the collaborative Ocean Wave Energy Market Demonstration site in Albany.
The proposal is a collaboration between The University of Western Australia's Wave Energy Research Centre and the Australian Government-funded Blue Economy Cooperative Research Centre at a total project cost of $4.8 million, with additional $1 million of in-kind support from the Australian Ocean Energy Group.
The project aims to confirm the suitability of King George Sound as a test site for new wave energy devices. The funding will help deploy a small scale wave attenuator nicknamed 'M4'.
It will test wave energy technology as a renewable energy source for local aquaculture, and position Albany in the international 'blue economy' community, according to an official statement.
"This proposal will drive investment in wave energy technology, which has great potential as an alternative renewable energy source - especially as electricity grids evolve towards integrated renewable energy systems and microgrids," says WA's Regional Development Minister Alannah MacTiernan.