Uneven fields for pot growth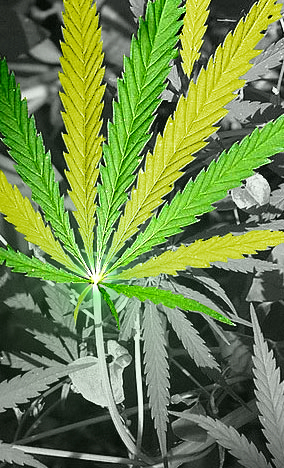 South Australia will examine the potential benefits of a cannabis industry, while moves on the federal level are less clear.
A roundtable to examine the potential of industrial hemp and medicinal cannabis industries in South Australia will be held in coming weeks, just months after the Federal Government gave the green light to the controlled cultivation of cannabis for medicinal and scientific purposes.
South Australia's Manufacturing Minister Kyam Maher says industry groups and companies with ideas for hemp building products, clothing, textiles and skin care products had been invited to the pot summit.
"We want to look at what barriers we can remove to the industry and then it will really be up to the market forces to decide whether this crop is a viable and sustainable crop in South Australia," Mr Maher said.
He said the roundtable would not look at the issues of prescribing and supplying medicinal cannabis.
"It is now up to medical specialists to prescribe medicinal cannabis and we have a discussion paper out at the moment in terms of pathways for prescribing medicinal cannabis," he said.
"But we will, what most people expect, be taking the best possible expert medical and scientific advice on those pathways."
In Queensland, patients suffering from conditions including severe epilepsy, multiple sclerosis and side effects from chemotherapy will be allowed to use medicinal cannabis with permission from their doctor and health authorities.
But with the new laws coming into effect from March 1, concerns have been raised that doctors are still in the dark about just what they can prescribe, the form it comes in or its dosage levels.
The Government says guidelines will be released to all doctors shortly.
The Queensland Government joins New South Wales in allowing doctors to prescribe medicinal cannabis products, but these products do not include homemade oils currently being used by patients.
There are also no licensed suppliers yet in Australia, which has led Steve Dickson (a former Queensland Liberal National party MP who defected to One Nation on Friday over the cannabis issue) to call for an amnesty period for unapproved products, until local regulations and suppliers can be established.
Prime Minister Malcolm Turnbull has rejected the proposed medicinal cannabis amnesty, saying it is impossible and would be "irresponsible".
"We don't have the power to issue a general amnesty," Turnbull said.
He warned that people were "treating themselves with a powerful medicine sourced from illicit market", and that there were "no controls on the safety and quality of medicines bought this way".
"It would be irresponsible to be giving a free-ranging amnesty over conduct that is against the law ... And may well involve using substances that are very very dangerous indeed."
The Prime Minister suggested doctors order products from overseas, as medicinal cannabis can be imported under a Therapeutic Goods Administration scheme, if it is prescribed by a doctor.
Mr Turnbull said the government was working on a medicinal cannabis licensing scheme, but conceded no one was yet licensed in Australia.