Turnbull talks on SA energy issues

Print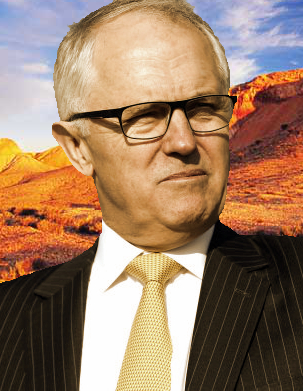 Prime Minister Malcolm Turnbull has discussed energy security with business leaders in the SA city of Port Lincoln.
Residents in the regional city were without power for days after the statewide electricity outage last year, which knocked the state into a blackout when cyclonic weather damaged vital electricity infrastructure.
Mr Turnbull has attempted to visit Port Lincoln twice since the blackout, but has been prevented by bad weather.
Before the visit, Port Lincoln mayor Bruce Green said locals wanted a commitment from State and Federal governments to upgrade infrastructure.
"We'll want to talk business. Power has become a very significant issue for us - the reliability and the cost," he said.
"We're still looking for answers. We know exactly what happened but we don't know why it happened and we don't know what measures have been put in place to prevent a similar thing happening again.
"There needs to be money spent on the infrastructure."
Mr Turnbull spoke in public at Port Lincoln's Tunarama festival, saying the state's rising electricity costs were hurting local industries.
"What's happened in South Australia, and it's had a very big impact here on the tuna industry, is this massive increase in electricity costs, with the loss of power, requiring the businesses here to find their own back-up generation — a considerable expense," he said.
"I don't want to ruin today with a partisan comment but you have to hand it to [SA Premier] Jay Weatherill. He's achieved a situation where SA has the most expensive and the least reliable electricity."
The comments about 'reliability' were seen as a continuation of the Federal Government's attacks on the state's high level of renewable energy.
Tourism Minister Leon Bignell said it was "pretty ordinary" that the PM criticised the state's renewable energy when the statewide blackout was caused by storms.