Turnbull reacts to dire data

Print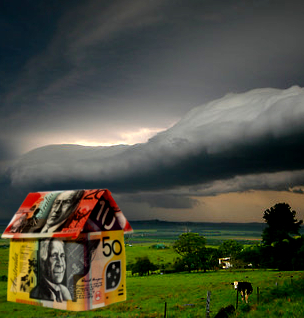 Australia has seen its worst economic results since the global financial crisis, but Malcolm Turnbull says it is just "a bump in the road".
Australia saw a 0.5 per cent economic contraction in the September quarter, leaving the annual rate of growth at just 1.8 per cent.
Australia's last negative quarter was March 2011, when coal production was battered by floods in Queensland.
Mr Turnbull says a decline in businesses investment and the transition out of the mining boom were behind the poor results.
"This is a bump in the road but it is up to us to decide if it is a pothole or a cliff," he told radio 3AW.
The Prime Minister said engineering construction had halved since the peak of the mining boom.
"We have had a very big downturn in mining construction and investment, that was always going to happen," he said.
"It was 9 per cent of GDP at its height in 2012 and it has been winding back as projects are completed and is now less than 4 per cent of the economy."
Recent ABC stats showed construction work is down by 4.6 per cent in the September quarter, its biggest drop in 16 years.
Mr Turnbull called on Labor to help by supporting corporate tax cuts and other savings measures.
"If you want more investment, then you have got to support cuts business tax because that will deliver you more investment," he said.
Australia's last recession – usually defined as two consecutive negative quarterly results - was recorded in early 1991.
Treasurer Scott Morrison has denied claims the country is heading that way again.
"That's not the sort of alarmism that people should be leaping to," Mr Morrison said.
"The market economists have been making that point pretty clearly.
"There have been some factors around these results and others have commentated on the uncertainty following the election."