Trump pulls pin on Paris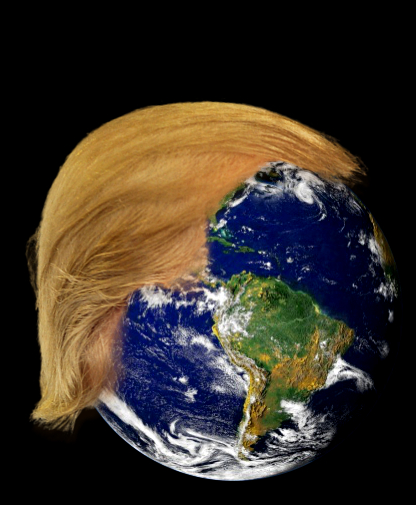 Donald Trump has announced the US will withdraw from the 2015 Paris climate agreement.
The US president, who in 2012 said climate change "was created by and for the Chinese", this week said the global emissions-reduction deal is "less about the climate and more about other countries gaining an advantage over the United States".
He says the US will halt the implementation of all non-binding elements of the Paris Agreement "as of today", and will launch negotiations either to re-enter the Paris accord or to have a new agreement "on terms that are fair to the United States, its businesses, its workers, its people, its taxpayers".
Article 28 of the deal stipulates countries cannot withdraw within three years from their date of entry, and that withdrawal only takes effect one year after notification of withdrawal.
This means that the earliest the US can formally resign from the Paris agreement is November 4, 2019 – close to the next US election – but that withdrawal would not take effect until 2020.
President Trump has been criticised for appearing not to understand the terms of the Paris Agreement – which are considered a conservative starting point for emissions reduction – and for vastly overstating both its effect on US jobs and the possibility that jobs in the coal sector would rise if the US pulls out.
The US president was being pressured by world leaders and his own business advisors not to abandon the accord.
Billionaire entrepreneur Elon Musk is leaving the White House advisory councils after Donald Trump's announcement.
"Climate change is real. Leaving Paris is not good for America or the world," Mr Musk said in a Twitter post.
Another member of Mr Trump's business councils, General Electric CEO Jeff Immelt, said he was "disappointed" with the decision.
"Industry must now lead and not depend on Government," Mr Immelt tweeted.
BHP chief executive Andrew Mackenzie asked Mr Trump not to abandon the Paris climate agreement earlier this year.
"I had an opportunity to speak to President Trump between his election and inauguration and I asked him then to stay in the Paris agreement," Mr Mackenzie told the ABC.
"I offered that it is possible to be pro-coal but also to stay in the Paris agreement."
Australian National University researcher Dr Luke Kemp says the US pulling out could be good for the remaining countries.
"A US withdrawal would be the best outcome for international climate action," he wrote in an article for The Conversation.
"A US withdrawal would minimise risks and maximise opportunities for the climate community.
"Simply put: the US and the Trump administration can do more damage inside the agreement than outside it.
"There are four key, interconnected risks related to US participation in the Paris agreement: that the US will miss its emissions target; that it will cut climate finance; that it will cause a 'domino' effect among other nations; and that it will impede the UN negotiations."