Truck hubs become site for police safety spree

Print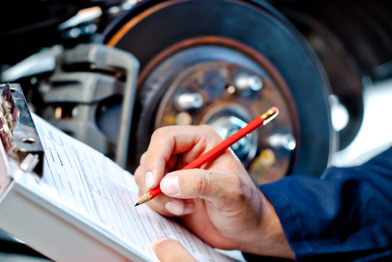 New South Wales police will undertake inspections of freight distribution centres to hunt out unsecured loads and other unsafe practices.
Authorities will go to the source, as recent checks have revealed a "serious issue" created by poorly stacked and secured cargo.
The efforts are part of Operation Austrans, an annual initiative during May and June targeting illegality in transport and logistics.
Reports say Roads and Maritime Services (RMS) as well as officers from NSW Police have conducted inspections of a distribution centre at Huntingwood.
NSW Police said they looked at 111 trucks and trailers, finding 22 defects and issuing warnings covering brakes, tyre wear, oil leaks and suspension.
There were a further 29 infringements issued for unstrained loads, vehicle mass breaches and work diary offences.
On top of this, 23 drivers were told fix their unsecure loads before entering or leaving the centre.
Giving an accidental demonstration of the safety issues, one officer was even struck by a gate giving way during the inspection.
Police conducted close to 150 random breath tests and dozens of other drug tests, and they all came back negative.
"Unsecured loads are not only a risk to other road users, those unloading the goods at Distribution Centres are also placed at risk," Acting Assistant Commissioner Stuart Smith said.
"To see some trucks come in with broken gates, and significant amounts of goods not strapped down and only held in by side curtains, is a serious issue for the transport and distribution industries," he said.
"We will continue to engage with distribution centres and transport operators to ensure their load practices are compliant and to underpin a safe and productive freight industry in NSW," said Peter Wells, from the RMS' safety and compliance division.