Transport re-jig could boost city fringes

Print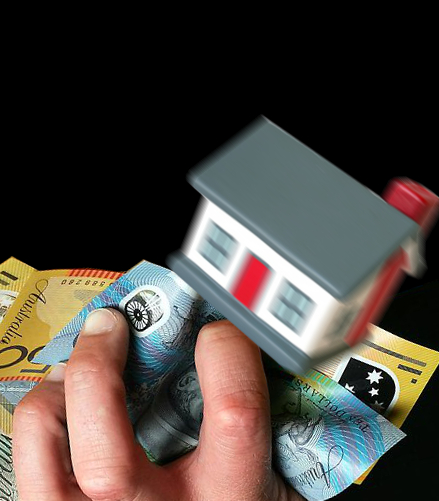 An interesting idea has been lost in the furore over income tax reform.
Talk about government reform this week has focused on a half-baked plan to let states collect a slice of income tax, overwhelming Prime Minister Malcolm Turnbull's other idea.
Over the weekend, the government floated plans to boost funding for public transport infrastructure as a lure for new housing-development projects.
The plan would see road and rail systems enhanced on the fringes of major cities.
"Land prices in the outer suburbs of Sydney or Melbourne are sufficiently high and have accelerated enough over recent years to be able to support funding of major transport infrastructure projects," Assistant Minister for Cities Angus Taylor said in a Sky TV interview on Sunday.
"If we're to make major investments in transport infrastructure, it's right and proper that we can have an expectation that there are major new housing developments" in those areas, he said.
Ever-increasing home prices continue to push Australian families out to the edges of cities like Sydney and Melbourne.
These areas tend to be the home of substandard public transport and gridlocked road.
But now the government under Malcolm Turnbull, who has been spotted on trains before, says the infrastructure-funding policies of predecessor Tony Abbott might be changed.
Mr Abbott repeatedly ruled out funding urban commuter rail projects from federal coffers.
The turnaround appears to be part of measures to address housing affordability in the May budget.
The Opposition argues that tax perks for landlords like negative gearing make buying a home impossible for most young Australians.
With Sydney home values up about 70 per cent since the end of 2007, and a 50 per cent rise in Melbourne, many agree that something must be done.
About 1.2 million Australians use negative gearing to reduce their tax bill by deducting the costs of owning a rental property, including mortgage interest payments, from their taxable income.
Labor has a plan to spur new housing development by stopping negative gearing for existing homes, which was used in 93 per cent of the $155 billion of property investment in 2015.
Mr Turnbull's government argues this would just reduce demand.
"There has been an under-investment in housing in the country," Taylor said.
"The fundamental problem with housing affordability is not demand, it's supply."
Home values in major cities increased by 0.2 per cent in the December quarter, driving up the value of Australia's 9.6 million residential dwellings by $31.6 billion to $5.9 trillion.