The office should bend to the shifting nature of dad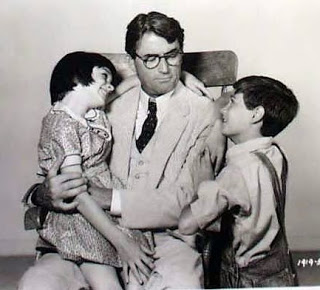 Experts say fathers are not the bumbling piles of domestic uselessness that TV ads portray, claiming that the modern dad is a different beast, and that employers need to change the way they think.
Reports say almost 20,000 fathers applied for government-funded leave payments at minimum wage under the current government's "dad and partner pay" scheme. The figure equates to over half the amount of mothers who took paid parental leave in the same period.
The success of the scheme has gone largely under-reported in the wake of Opposition promises for a new parental leave plan, but University of Sydney employment relations expert Professor Marian Baird still says it is a rate of uptake that shows the shifting nature of modern parenthood.
University of NSW researcher Dr Lyn Craig says today's situation has evolved from strict gendered lines of parenting, saying "'More of the time fathers spend with children is now active caring not just hanging-out... Fathers are doing more of the routine work of care like pick-ups, drop-offs, feeding and bathing."
Dr Craig says the trend has been particularly prevalent in the last decade: "Men may not be taking time off work to specifically do the care full-time but they are doing more with young children than they used to... They are not just doing what they've always done like hanging around and playing, they are doing more the work of care."
Some research suggests men are still reticent to ask for time off for parenting duties. Professor Barbara Peacock from the University of South Australia's Centre for Work and Life says up to twenty per cent of men are "discontent non-requesters", who for various reasons cannot bring themselves to ask for more flexible hours, saying: "Our interview data shows that this group is watching what happens around them at work and they've made the calculation that if they asked for more flexibility, they would be punished in some way... often they just want to stay on the right side of their boss."
The signs of movement towards equal roles in parenthood for mothers and fathers is seen as strong evidence that male-dominated employment arenas are past due for cultural change.