Territory tries thrifty deal to save small town

Print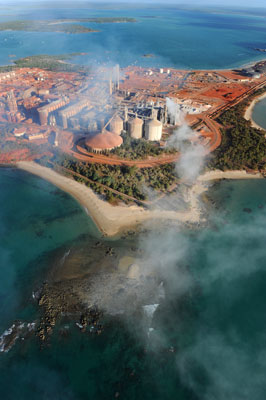 Northern Territory Chief Minister Adam Giles has faced waves of discontent at a series of meetings in the town of Nhulunbuy.
Mr Giles has been trying to keep the Gove alumina refinery operating by offering 175 petajoules of Government-contracted gas its owners, Rio Tinto. He was at Nhulunbuy to gauge the community's feelings while a deal is still being worked out.
From most reports, feelings are not good.
Rio Tinto had earlier said it needed at least 300 petajoules from the Territory's domestic gas supply to avoid having to "curtail operations". The deal is now in limbo with the Chief Minister's latest, lowest offer still being considered by the mining company.
While he waits for a response, Mr Giles has conducted meetings with nearby community members and business leaders.
East Arnhem Chamber of Commerce chairman David Sutor says "Everyone is very stressed about what is happening at the moment here,"
"The ball really is in Rio Tinto's court now... the townspeople and the business people would hope that decision comes sooner rather than later."