Tax stats show ongoing grift

Print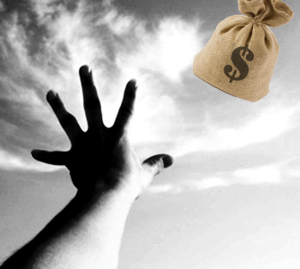 The latest corporate tax transparency figures show almost a third of companies earning over $200 million paid no tax.
The Australian Taxation Office (ATO) has released tax stats for Australia's 321 largest privately owned companies in 2013–14.
The data shows 98 of those firms did not pay tax.
The biggest earner on the list was West Australian grain handling firm CBH.
It managed to contribute nothing to national coffers, despite its 2013-14 revenue of more than $3.4 billion.
Some other big players from the 2013–14 tax-free season include:
Pratt Consolidated Holdings - $2.5 billion in revenue, no tax paid
Thorney Investments - earned $430 million in revenue, could not spare any for the ATO
Hoyts paid nothing for its $417 million in gross earnings
McDonald's Asia-Pacific Consortium (MAC), which supplies the fast-food giant's beef, cooked up a healthy $478 million in revenue, but paid less than the cost of a small fries in tax
Tax commissioner Chris Jordan says it may not be as egregious or engraging as it seems.
"Having nil tax payable does not necessarily equate to tax avoidance," he said.
"Out of those 98 companies that reported nil tax payable, their associated entities did have over $700 million of tax paid.
"A typical high-end private group does have multiple companies, partnerships, trusts and superannuation funds.
"But we aggregate the entirety of these private groups, so if they've got 50 companies or five, that doesn't particularly concern us because we just add up the 50."
Still, it is almost certain that some of these firms use tools such as profit shifting overseas to hide their Australian revenue.
Oxfam Australia spokesperson Joy Kyriacou said; "It's time for the Australian Government to crack down on large companies dodging taxes."
"These companies should have to justify their investments in tax havens, and be required to publicly report the taxes they pay – both in Australia and overseas."
The biggest taxpayer turned out to be Gina Rinehart's Hancock Prospecting, which paid $466 million from its $2.85 billion in revenue.
The ABC has posted the tax info in an online, searchable form, here.