Support for States' interconnected power boost

Print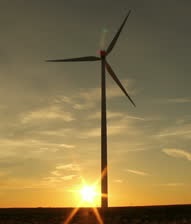 The Australian Energy Regulator says there could be benefits to several states if key infrastructure is upgraded.
The Regulator has supported a recent proposal to upgrade an electrical transmission interconnector that runs between South Australia and Victoria. The project should cost close to $108 million, about $63 million of which would go to South Australia.
The Energy Regulator says if the Heywood interconnector were improved then South Australia would be able to employ lower-cost generators such as wind and solar farms, and Victoria's base-load capacity would get a boost too.
The upgrade is seen as the result of South Australia's rapid expansion into renewable energy sources. Reports today say two companies; ElectraNet and the Australian Energy Market Operator, have been awarded contracts for the project with an estimated commissioning date of July 2016.
South Australian authorities say it is a good idea; allowing more energy to be transferred between borders creating a more efficient and competitive energy marketplace for the lower eastern corner of the country.