Storms trigger safety call

Print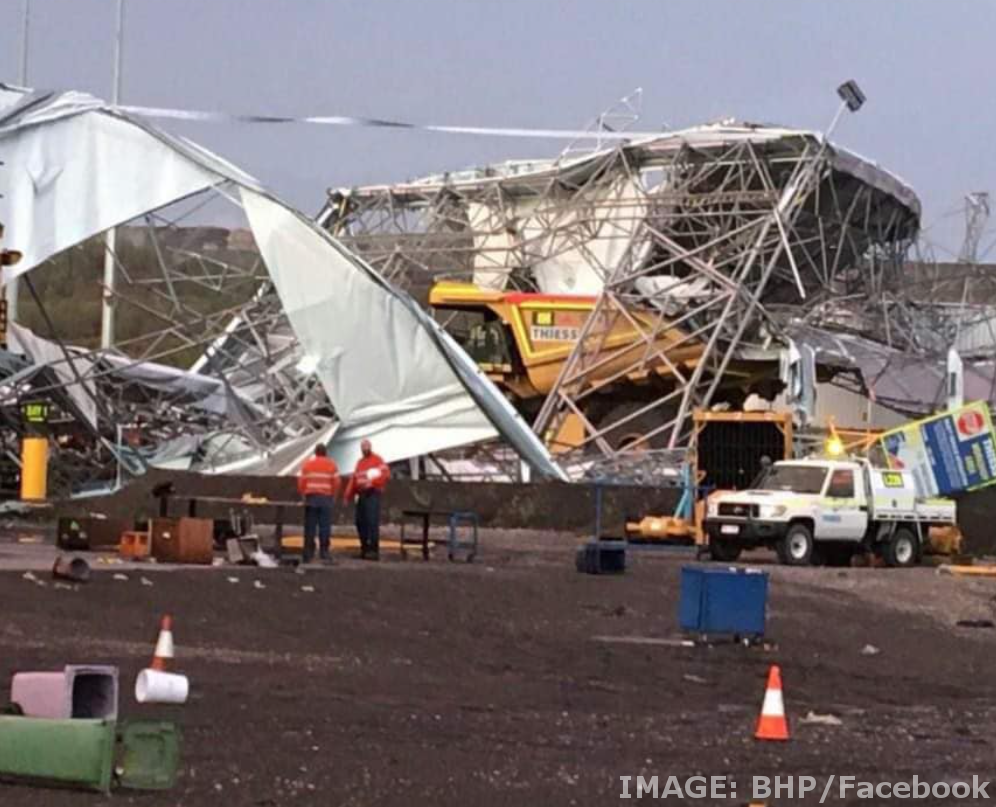 The CFMEU wants a safety audit of all structures on Queensland mine sites after hazardous storms.
A storm flattened a workshop and a large shed at BHP's Peak Downs Mine after tearing through the Bowen Basin last week.
The CFMEU's Steve Smythe said; "The only shining light out of this was no-one was injured, which is great".
"Our safety reps were out there yesterday having a look around, but certainly there's going to have to be a rethink not just of Peak Downs but across the industry with storm season on the way," he told the ABC.
The union spokesperson said mining companies often rely on flimsy structures.
"Companies and contractors have gone and put these in place as a stop-gap measure but, as with anything, they end up staying there as a full-time structure for trucks and people to work in and under," he said.
Mr Smythe encouraged both mining companies and the state's Mines Department to carry out inspections.
"A couple of years ago we had dongas, or crib rooms, which turned over in storms at the Jelinbah Mine, which resulted in people being caught in the crib rooms," he said.
"People are aware of this and normally tie them down, but there needs to be a more concerted effort done to ensure they are secure and people will not be put at risk."
An inspector from Resources Safety and Health Queensland would reportedly be examining the site soon.