Steel giant propped up by pay deal

Print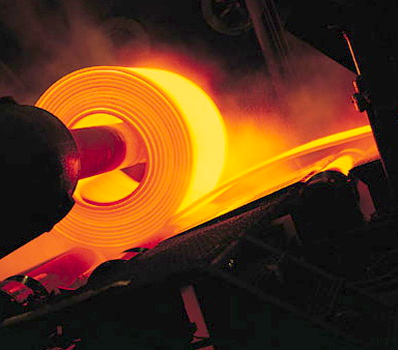 BlueScope Steel will continue with steelmaking operations at Port Kembla in the New South Wales Illawarra region, saving thousands of local jobs.
The company says it has secured commitments from employees, unions and the NSW Government to bring down production costs, including $60 million in deferred payroll tax payments over three years from the State Government.
From 2020, BlueScope will be required to pay the full deferment amount over 10 years.
It comes after BlueScope workers voted in favour of a plans put together by the Australian Manufacturing Workers' Union (AMWU) to forfeit jobs and working conditions to avoid the closure of the Port Kembla plant.
But Australia's largest steel manufacturer will still face financial troubles from both weakening demand and a global excess of cheap steel production.
The AMWU has welcomed the decision.
A statement from the union says workers and their families will be relieved.
"For workers at the BlueScope operation, the past few months have been difficult as their jobs hung in the balance," AMWU NSW Secretary Tim Ayres said.
"Today's news will be welcomed with a sense of relief and some optimism for the future of the region.
"Workers are now keen to get on with the job of improving the productivity of the operation and delivering a world-class product."