South32 to re-map Appin

Print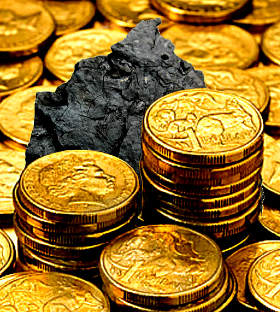 South32 has commented on workplace concerns while claiming "strong financial results" at its AGM.
South32 chair David Crawford said he had met with the regulator of the company's Appin metallurgical coal facility in New South Wales, after operational issues were cited as a potential area of concern.
"At the Appin metallurgical coal mine in Illawarra in NSW we had an unacceptable year as we experienced a series of outages, which affected our production," South32 CEO Graham Kerr added.
"We have recently commenced a measured ramp-up of long-wall mining activity at Appin that will allow us to reset the operation's culture, re-establish minimum performance criteria and increase productivity towards a more acceptable level."
South32 also gave an update on its appeal of a ruling of unfair dismissal from the Fair Work Commission last month for the sacking of worker Matthew Gosek for abusive language towards co-workers.
"In the past year, we've made good progress towards an inclusive and diverse workplace and will continue to work hard in these areas," the CEO said.
"We've also implemented a new harassment policy, reinforcing our zero-tolerance approach to all forms of intimidation, harassment and discrimination."
The CEO said the company is bringing in new family care policies, increasing paid parental leave, creating more flexibility in working conditions, and helping staff who are victims of domestic violence.
South32 says it has spent $2.36 million on improving gender targets in the 2017 financial year.
"It is important to me that we have a workplace where people feel safe asking for help when they need it," Mr Kerr said.