Some choices go skin deep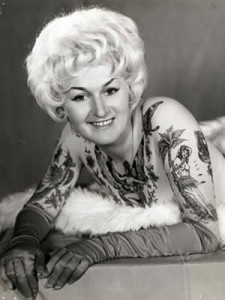 New research has found having visible tattoos can still reduce the chance of getting a job, but the stigma on body art is changing.
A recent British Sociological Association conference on work, employment and society has heard that employers still hold prejudice in their view of tattoos. Dr Andrew Timming, of the School of Management at the University of St Andrews, said he had spoken to 15 managers about their reaction to job candidates with visible tattoos. The managers worked for organisations including a hotel, bank, city council, prison, university and bookseller, and covered ages from their twenties to sixties.
"Most respondents agreed that visible tattoos are a stigma," Dr Timming told the conference.
One manager reported that "they make a person look dirty", another told him "subconsciously that would stop me from employing them," a third manager said "tattoos are the first thing they [fellow recruiters] talk about when the person has gone out of the door."
Tattoo acceptance may be higher than it has ever been though, with a majority of managers and recruiters saying if ink is not visible, it does not matter at all. One manager and participant in the study even gleefully removed his clothes to show off his otherwise invisible artwork while speaking with the researcher.
As with many subjective decisions - tattoos may be all about taste, Dr Timming told the conference: "Tattoo acceptance was at its highest with innocuous symbols like flowers or butterflies. Military insignia was also seen as a 'badge of honour'."
"Examples of distasteful tattoos given by the managers included 'a spider's web tattooed on the neck'; 'somebody being hung, somebody being shot'; 'things to do with death'; 'face tears, which suggest that you've maimed or killed'; 'something of a sexual content'; anything with 'drug connotations'; and 'images with racist innuendo' such as a swastika."
"Tattooed applicants can take comfort in the fact that the stigma associated with body art appears to be on the wane and that, as a corollary, there will likely be an increase in the number of potentially sympathetic tattooed hiring managers."
"In the event that one chooses to get a visible tattoo, one would do well to select a genre that is unlikely to be perceived as distasteful by hiring managers, co-workers and customers alike."