Slight word of more coal sales

Print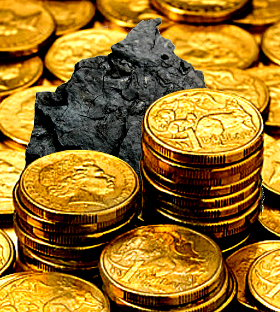 Anglo American has hinted that it will put two more Australian coal mines up for sale.
Word comes just weeks after Anglo American announced the closure of its Callide and Dartbrook coal mines.
Now, it appears the firm's Dawson and Foxleigh operations (in north-eastern Queensland) might be on the block soon.
Bloomberg has run a report claiming that an anonymous person at Anglo American said the company wanted to trim down to its most profitable operations only.
The person asked "not be identified because the information isn't public", the report says.
It is most likely that Anglo American would make the sale to guard against prices of thermal coal, used to generate electricity, which have tumbled to about half their value since 2011.
Global over-supply and dropping demand from China have seriously tarnished the price of coal.
The Dawson mine produces coal for power stations as well as coal used in steelmaking, while the Foxleigh mine primarily produces steelmaking coal.
A spokesperson for Anglo American in Brisbane, would not comment on the sale of Dawson and Foxleigh, but confirmed that the company is reviewing its coal assets.
Some slowdown has been observed already, with figures showing Anglo's Australian coal mines churned out 14.7 million metric tons of steelmaking coal and 8.5 million tons of coal for energy in the first nine months of 2014.