Sand mine slammed for flood risk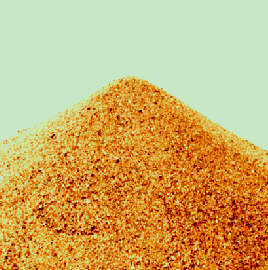 The director of a company hoping to set up a sand mine in Queensland has referred to his own son's battle with leukaemia to claim the mine will not harm children.
Maroochydore Sands wants to set up a sand extraction site at Forest Glen, about an hour north of Brisbane, but some local residents are extremely concerned about the potential effects of the project.
Their fears are spurred by experts like University of the Sunshine Coast associate lecturer in soil sciences, geology and statistics, Peter Davies.
Davies recently told reporters that because the site contained acid sulphate soils, even the most stringent regulations could not guarantee 100 per cent protection for locals.
"There's lots of management guidelines for acid sulphate but it (oxidisation when acid sulphate soil is exposed) can happen very quickly," he told Sunshine Coast Daily.
"They would have to be extremely careful to stay away from the acid sulphate soil."
When acid sulphate soils are exposed, they oxidise and can become sulphuric acid if they come in contact with water, such as through rainfall or flooding.
Mr Davies says that an unprecedented flood event could see tailing ponds and levee banks unable to prevent a spill.
If this happened, sulphuric acid could wash kilometres downstream into the Maroochy River.
"It would take extremely proactive management and constant monitoring [to prevent such contamination]," Mr Davies said.
"[The proponents] can do everything right and if you get a failure of containment or a larger flood event, there's nothing they'd be able to do.
"If you want a 100 per cent guarantee, it's not possible," he said.
Mr Davies also raised questions about the location of the proposed site, which he says is low-lying and close to Eudlo Creek, which feeds directly into the Maroochy River.
"Mining sand on a water table on a flood plain, it's fraught with danger on a number of levels I'd suggest," Mr Davies said.
Maroochydore Sands director Michael Mullins says he would never hurt children.
"It was through a personal tragedy that I came to truly understand the impact of serious illness and disease on the lives of families," Mr Mullins told reporters.
"After my son Michael died, aged two, of leukaemia I got involved with the Royal Children's Hospital Foundation to see what I could do to help other sick children and their families.
"Being involved in a business that would be harmful to children, families or other local residents is not something I would ever consider."