Samsung sparks Note response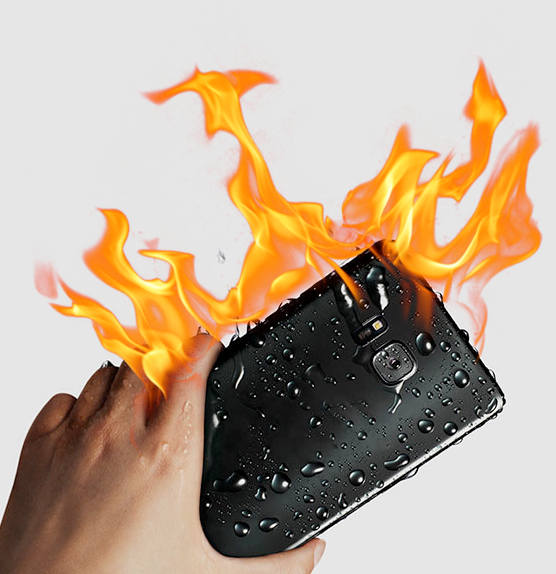 Samsung Electronics says internal short circuiting in Galaxy Note 7 batteries caused the phones to catch fire – twice.
The Note 7 launched on August 19 last year, but was hastily recalled after users reported the batteries catching on fire.
Samsung swapped the problematic batteries on thousands of devices, but the problems continued.
The device was officially discontinued on October 11.
Samsung held a press conference at its headquarters in Seoul, South Korea, this week to apologise to customers, retailers and business partners.
Samsung's president of mobile communications business, DJ Koh, said the company had "invested all efforts and substantial resources to analyse every aspect [of the failure] in order to fully investigate the causes".
He said the company had engaged over 700 researchers and engineers for months, to analyse 200,000 Note 7 devices and 30,000 Note 7 batteries.
"Devices and batteries were repeatedly charged and discharged, simulating incidents in the field," Mr Koh told reporters.
"This indicated that incidents were caused by the battery cell itself and we proceeded to focus our investigation on our batteries."
Samsung said 96 per cent of the 3 million 'activated' devices sold worldwide had now been returned.
The company conducted its own reviews, but also sought independent reviews from UL, a safety science organisation, Exponent, a US-based consulting and engineering firm and German engineers at TuvRheinland.
The batteries came from two suppliers, named Company A and B in the presentation, and carried different issues.
Company A's batteries had assembly and manufacturing issues, while there were 'product quality issues' in batteries in Company B.
"The higher energy density of the batteries in general could increase the severity of a battery failure," UL investigator Sajeev Jesudas said.
"Design and manufacturing issues with the batteries led to field failures of the Note 7 devices."
Samsung has set up a new battery check protocol and will allow researchers and academics to provide further analysis of battery safety standards.
The company will report its full-year earnings this week, after taking a $US5.3 billion loss from its operating profit due to the Note 7 debacle.