SA solar plan could expand

Print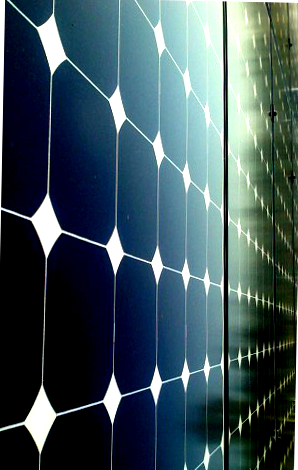 South Australia might lose its title as the state with the most expensive electricity.
The Lyon Group has lodged the only South Australian proposal for the Australian Renewable Energy Agency's next round of funding.
Their plan is an exciting one; a solar farm comprising 800,000 panels attached to a giant bank of rechargeable batteries which could bring SA close to base load renewable energy.
If Lyon can get the funding, the 20-megawatt first stage of the project could be under construction by 2017.
The ambitious second stage seeks to expand to 100 megawatts, or the equivalent of 4,000 Telsa home battery modules.
David Green, a director of Brisbane based Lyon Group, has told News Corp reporters that the area "is one of the best solar resources in the country".
"We're working with the SA government and Roxby Downs council to allocate land for the project," he said.
"Baseload electricity pool prices in SA are nearing $100/MWh which is a huge cost for major energy users and affects their productivity and global competitiveness.
"Investor pressure and economics are lining up behind solar and storage for Australia.
"SA major energy users need an energy supply answer which reduces costs while also providing a good emission outcome. We think Kingfisher is a big part of the energy solution for the state."
South Australia has the highest electricity prices in Australia due to its heavy reliance on interstate power and recent price increases by energy companies.
Electricity providers have undertaken big infrastructure upgrades, dubbed "gold plating" by some, driving up electricity bills.