Range of green-change grants expanded

Print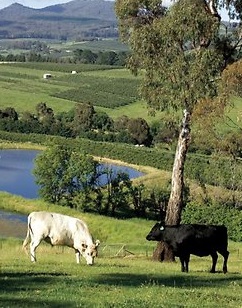 A state government has expanded the range of its program to convince people to leave cities and move to the bush.
The New South Wales Government has announced its regional relocation scheme will now cover renters as well as home-owners. The program offers financial incentives to get people to move out of their homes in Sydney, Newcastle and Wollongong.
Deputy Premier Andrew Stoner says it is good for metropolitan and rural areas: "The grant will support efforts to ease Sydney's tight rental market and help to boost population growth in regional areas to meet the expected increase in demand for jobs being driven by our investment in regional infrastructure and business growth," Stoner said.
The Government has tightened some restrictions though, with a new rule stating recipients of the $7000 payment must move at least 100 kilometres away. The change comes after an investigatory taskforce found some were given the payments for moving just a few kilometres down the road.
The program has hardly been a roaring success, with just over 1,700 payments made since its introduction in 2011 to the beginning of this year. A similar Skilled Regional Relocation Initiative has been launched this week as well, it will pay $10,000 to people who move to take up an unfilled job in a regional area, but do not buy a house.
Information on the program is available online.