Rail hub "honeypot" revealed

Print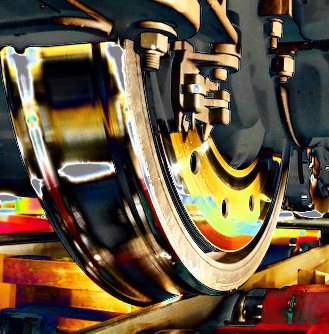 The NSW Government has paid external consultants over $2 million for rail strategies in the last few years.
Reports this week suggest the Berejiklian Government paid $550,000 to the global consultancy Boston Consulting Group (BCG) for six weeks' work to help devise a strategy for its Transport Asset Holding Entity (TAHE) last year.
The work by BCG was allegedly offered at about a 30 per cent discount rate, internal documents reveal, because it is a "long-term relationship client".
TAHE is a state-owned corporation that controls $40 billion worth of NSW's rail assets.
Reports say the state has also paid for advice from accounting firm KPMG, as well as PwC and EY. In some cases these outside voices were hired without going to tender.
TAHE was created in 2015 in part to help hide the costs of NSW's rail system. The TAHE allows the government to shift expenses off the state budget and into the new corporation. This accounting trick was threatened by changes to accounting standards in 2018, but the NSW Government was able to hire a string of consultants to write reports that helped TAHE survive.
One of those reports, produced by KPMG, was commissioned without tender and given to a partner handpicked by Treasury.
That report was used to contradict the findings of a separate report also by KPMG, which concluded that the corporation could cost the state more than it saves.
TAHE has also paid consulting fees for its own staff.
Company secretary Andrew Alam was reportedly paid $465,814 over the course of a year through his consulting firm, in a deal that did not go to tender. Mr Alam allegedly helped connect BCG consultants to the TAHE leadership.
TAHE has issued a statement saying that because it is a state-owned corporation, it only has to adhere to the NSW government procurement framework "if desired".
"All contract details and values are disclosed appropriately in line with the NSW government reporting requirements and guidelines," it said.
Shadow treasurer Daniel Mookhey says TAHE is treated as a "honey pot" for consultants.
Mr Mookhey says the consulting firms are raking it in while the government attempts to stop the "budget bomb" of the TAHE from detonating.
"This spending spree on blue-chip consultancies is a clear case of doctor-shopping," he said. "The more desperate the government gets, the more they rush to buy the advice they want to hear."