QLD sees nothing from NAIF

Print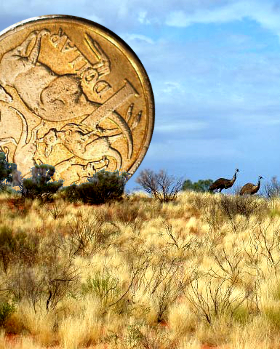 The $5 billion Northern Australia Infrastructure Facility (NAIF) has spent nothing in Queensland.
The NAIF was established in 2015 under Tony Abbott, putting aside $5 billion for concessional loans for private infrastructure projects in the nation's north.
Just $38.5 million of the that money has been spent, according to figures released by Queensland Senator Matt Canavan, none of which was in Queensland.
More than $1.4 billion in loans have been approved for 14 infrastructure projects across northern Australia, including $781 million for projects in Queensland, including Genex Power's pumped storage hydro project and an expansion of Townsville's airport terminal.
But Shadow Minister for Northern Australia, Senator Murray Watt, says the money has not led to any actual projects yet.
"You don't create jobs with these projects until the Government actually releases the money, so the companies can get on and start building things and employing people," he said.
Advance Cairns CEO Nick Trompf said the funding terms should be changed to allow grants of up to 50 per cent for eligible projects.
He says that there is little incentive to apply for a NAIF concessional loan when interest rates are already low.
"If you brought grant funding to the table as well as a loan facility you would see a very rapid take up," he told the ABC.
"That would turbo-charge NAIF, I have no doubt."
He also called for the application period to be extended from June 2021.
"Clearly they're not going to be getting all the money out the door in that time," he said.