Qantas opts for outsourcing

Print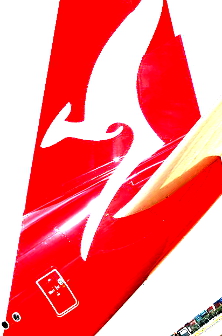 Qantas has shot down a union bid and will outsource more than 2,000 ground staff roles across 10 airports.
The decision means baggage handlers, ramp workers and cabin cleaners at airports including Sydney, Melbourne, Brisbane, Perth, Adelaide, Darwin, Cairns, Townsville, Alice Springs and Canberra will lose their jobs.
It comes on top of a staggering 8,500 job cuts from the company's pre-COVID workforce of 29,000.
The Transport Workers' Union (TWU) lodged a bid with the airline for the 2,000 workers to keep their jobs.
"Unfortunately, none of these bids met the objectives," Qantas said in a statement this week.
"Their resulting national bid was, by their own admission, 'theoretical' with no roadmap of how projected cost savings would be achieved," Qantas said.
"For instance, the proposal resulted in 1 million surplus labour hours — or around 900 roles — but no details on how to deal with that surplus.
"It also did not meet the objectives relating to capital expenditure on ground services equipment nor matching the ground handling services (and their cost) to fluctuating levels of demand."
Qantas expects to save about $100 million a by outsourcing, with another $80 million potentially saved by avoiding large spending on equipment.
It had also opted for outsourcing because it will allow it to cut and increase staff as needed during the uncertainty around travelling during the COVID-19 pandemic.
TWU national secretary Michael Kaine says workers are devastated.
"This is a dark day as Qantas management rejects a thorough and competitive bid by its highly skilled and dedicated workers to keep their own jobs," Mr Kaine said.
"To reject its own workers like this is spiteful and will hurt the airline deeply."
Workers and the unions say outsourcing staff could create safety risks.
Qantas domestic and international CEO Andrew David says that is not the case.
"We have used these specialist ground handlers at many Australian airports for decades and they've proven they can deliver a safe and reliable service more efficiently than it's currently done in-house," he said.
"This isn't a reflection on our people but it is a reflection of economies of scale and the urgent need we have because of COVID to unlock these efficiencies."