Probuild issue pauses big works

Print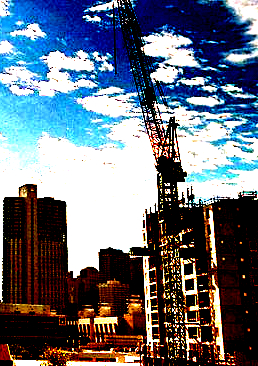 Major builder Probuild has entered into voluntary liquidation, leaving billions of dollars in projects and thousands of employees in limbo.
Probuild's South African owners Wilson Bayly Holmes-Ovcon (WBHO) made the call this week, saying it had "implemented its strategy to downsize the business, and considered other sales options which proved fruitless due to concerns potential acquirers had as to the impact of the regulatory approach to COVID".
WBHO said it was "discontinuing financial assistance" because the potential risk for large mega-building projects now "outweighs the current margins available".
It said the risks are intensifying because of the "Australian government's hard-line approach of managing COVID-19".
"The impact of lockdown restrictions on the retail, hotel and leisure and commercial office sectors of building markets [has] created high levels of business uncertainty in Australia and [has] significantly reduced demand and delayed the award of new projects in these key sectors of the construction industry."
An additional 18 related companies within the WBHO Australia group have been placed into voluntary administration too.
Administrators from Deloitte have been brought in to go over the finances. Probuild says it wants to get back to work soon.
"We are caught up in a set of circumstances not of our making," a Probuild spokesperson said.
"We are working closely with the administrator [Deloitte] on a number of plans to protect our clients, subcontractors and employees.
"The Probuild brand is strong and we intend to keep it that way. We have several options for raising the necessary capital to continue as a premium Australian building company. These will all be pursued."
The Australian Constructors Association says Probuild's problems are not unique, with many other firms potentially going into administration due to ongoing absenteeism because of COVID, as well as rising costs of labour and materials.