Prize to recognise Melbourne's greening out

Print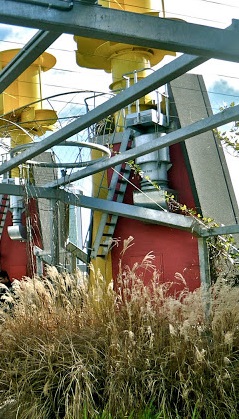 The City of Melbourne has bagged a fairly prestigious award for its green thinking in urban design.
Melbourne has taken the prize for most Energy Efficient Built Environment at the C40 Cities Climate Leadership Group (C40) summit in London, making it one of ten cities honoured for their sustainable efforts in different categories.
Melbourne Lord Mayor Robert Doyle was at the conference to accept the award on behalf of the southern city, which has proudly trumped New York and Berlin to bring home the gold.
Mr Doyle says the thinking employed in Melbourne brings together the best and newest ideas for city planning: "We know that sustainability and liveability are inexorably linked. For us to maintain a high standard of living we need to set the highest standards in sustainability," he said,
"Every piece of research tells me that a sustainable city with high quality of life will attract the best and brightest and that's what drives innovation and economic growth."
One of the initiatives which may have seized the judges' attention is the '1200 Buildings' program. It is part of a commitment for Melbourne to be carbon-neutral by 2020, encouraging owners of commercial buildings to upgrade and improve the efficiency of all resources, reducing waste to landfill and lowering carbon emissions.
Mr Doyle also spruiked the city's other sustainable initiatives including CitySwitch - a program to improve energy efficiency in offices and Smart Blocks - which seeks a similar outcome for apartment buildings.
One award is still up for grabs; the ten finalists have been nominated for the Citizens' Choice Award, which can be voted for online and will be announced in November.