Powerful papers outline middle ground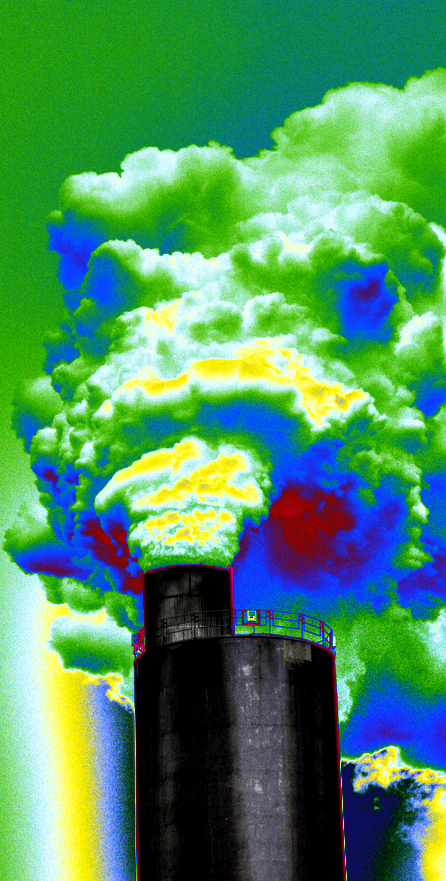 The long-awaited Finkel review has been released, offering a blueprint for Australia's energy future.
The review led by Chief Scientist Alan Finkel proposes a Clean Energy Target (CET) that could drive household power bills down by $90 a year, reduce the number of blackouts, cut emissions and the use of coal-fired power.
Dr Finkel used modelling by CSIRO and Energy Networks Australia to call for $890 billion to be spent on power generation, transmission and distribution by 2050, requiring lasting investor certainty.
Dr Finkel concludes that doing nothing would be the most expensive approach, so "more of the same is not an option".
While Prime Minister Malcolm Turnbull is indicating that the government will adopt the measures of Dr Finkel's Independent Review into the Future Security of the National Electricity Market, he does face some opposition.
The energy ministers of Australia's states and territories are considering the plan before they report in August on the detail of the recommendations.
Opposition Leader Bill Shorten has urged a bi-partisan approach to adopting Dr Finkel's recommendations.
"We are prepared to push the national interest — and even compromise on some of the gold-standard changes we think need to be made, just so we can stop arguing about climate change, and ensure investor certainty," Mr Shorten said.
Pro-coal Liberal Party MPs began undermining the report almost immediately.
Deputy Prime Minister Barnaby Joyce said the CET should allow new coal-fired power stations to be built.
Liberal backbencher Craig Kelly wants another report into the economic effect of emissions reduction targets.
"We had times here last month when 1,000 wind turbines spread from South Australia, Tasmania, Victoria, New South Wales and Queensland were delivering zero electricity," Mr Kelly said.
"I would want to see whatever target that we go for, I want to see several different attempts at modelling just to see exactly what costs that would have on electricity in this nation.
"I think there'll be varying views in the Coalition, but I think overall we have to be very conscious of the damage that we can do to the economy if the target is too low."
Tasmanian Liberal senator Eric Abetz said the benchmark emission target of 0.6 tonnes of carbon dioxide per megawatt hour used to model economic effects was based on "creative assumptions".
Greens climate and energy spokesman Adam Bandt said the Finkel report was too weak.
He criticised what he sees as an attempt to make "consumers subsidise gas and let coal keep polluting".
"Right now, big coal and gas are licking their lips," he said.
"The Finkel Report is full of good ideas, but the key proposal of a clean energy target is far worse than the version John Howard announced in 2007.
"Bill Shorten and Labor cannot end the 'climate wars' by running up the white flag and blindly signing up to a deal with the Liberals."
But some leading academics say there are good recommendations that should not be dragged down into the quagmire of energy policy debate in Australia.
Dr Ariel Liebman, Deputy Director in the Monash Energy Materials and Systems Institute (MEMSI) at Monash University, says it has been comprehensively reported that clean energy jobs are at least as numerous as coal, gas and oil jobs.
"With our ample solar and wind resources as well as some of the world's highest retail electricity prices we are well placed to economically benefit from the energy transition," he said.
"Finally, I again welcome the report am relieved that we finally have a coherent and unified set of recommendations for energy market reform that recognises that we already have all the technological tools we need to truly address the climate challenge and reduce energy costs. MEMSI's broad field of technical and policy experts are eager to support the transition."
Dr Paul Burke from the ANU Energy Change Institute welcomed the potential end to ongoing uncertainty.
"One of the key problems facing our electricity sector has been policy uncertainty … the Finkel review has recommended a Clean Energy Target. The approach builds on Australia's current Renewable Energy Target, and would help to ensure that there is sufficient investment in renewables to replace our ageing coal-fired generators."

"In terms of emissions policy, a simple carbon price would be best. Absent that, it makes sense to focus on policies to bring renewables onto the grid. A Clean Energy Target would help to do this.

"The Clean Energy Target would involve certificates only for new low-emission generators and existing low-emission generators that increase their output. This targets the scheme on new investment.

"Rapid reductions in the costs of renewables and energy storage make this an exciting time for the electricity sector. Hopefully Australia will get on with the job of moving to a low-cost, low-carbon electricity system."
Dr Frank Jotzo, an expert in climate economics, says it is a good mix of useful policies and political palatability.
"Finkel emphasizes the cost that continued policy uncertainty would have, and shows scenarios where electricity prices are lower under a stable low-emissions policy framework than under continued uncertainty. Policymakers should take heart to embrace reform to markets and policy, and to do so with a long-term trajectory in mind.

"The Clean Energy Target recommendation seems calibrated to political realities, as an emissions trading scheme is politically out of the question for the current government and an emissions intensity scheme was also rejected by government.
"How effective a clean energy target would be depends on the ambition that government fills it with, its design and implementation, and on whether industry will have confidence to invest on the basis of it. That, in turn, requires political stability around energy policy.

"However, the low-carbon ambition that Finkel suggests risks falling short of Australia's task and opportunities in reducing carbon emissions.
"Finkel calls for a minimum 28 per cent reduction in carbon emissions from electricity by 2030, proportional to the national Paris target.
"Twenty-eight per cent would not be enough, because the electricity sector can and needs to deliver much greater percentage reductions than the economy overall.
"There are large opportunities to cut carbon before 2030 by replacing ageing inefficient coal plants with renewables. The opportunities for renewables are plentiful in Australia and costs are coming down rapidly, including for storage to manage intermittency.

"The worry is that governments will take Finkel's 28 per cent reduction for the electricity sector as its target and thereby fail to achieve the economy-wide reduction by 2030, because less will be done in other parts of the economy.
"This would set Australia on a long-term emissions trajectory that is higher than it needs to be and out of line with the larger objectives."