PM backs China claim

Print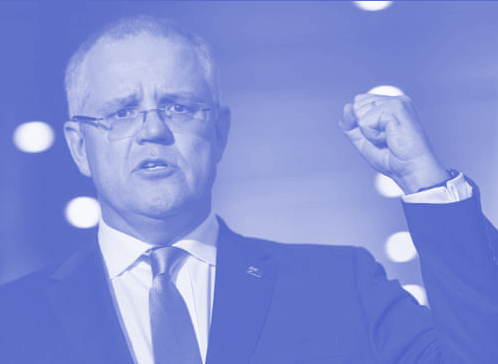 The Prime Minister says a military build-up in northern Australia is not a message to China, but has backed claims about war with the global giant.
Prime Minister Scott Morrison has flown to Darwin to speak about a $747 million upgrade to defence facilities in the Northern Territory, which are part of an $8 billion plan for more military infrastructure in northern Australia over the next decade.
Australia is upgrading bases often used for joint Australian-US military training exercises, which Mr Morrison says are part of keeping peace in an "uncertain" region.
"All of our objectives through the activities of our Defence Forces is designed to pursue peace," he said.
"In a region as uncertain as this you need to ensure that you have the Defence capability that enables you to protect and defend Australia's interests in that region.
"And this enables us to ensure there's an appropriate balance — particularly in partnership with our United States allies to ensure we can promote an environment where peace will be the outcome."
Last week, Defence Minister Peter Dutton said that conflict with China over Taiwan is a possibility, saying re-absorbing Taiwan is a "long-held objective" of China.
He said he did not think the chance of conflict erupting over Taiwan "should be discounted".
Home Affairs secretary Mike Pezzullo later delivered an Anzac Day message to department staff, which alleged that "free nations again hear the beating drums" of war.
The Prime Minister has not denied the chance either.
"I have set out what the government's purposes are here, and I know that's strongly supported by the Defence Minister, who has made the point about ensuring we have appropriate capability," Mr Morrison said.
"That's the Defence Minister's job, to ensure that we have that capability to deal with any matter of scenarios, and that's indeed what these training environments provide for.
"That's why you invest $747 million to ensure that your Defence Forces have the best training environments possible to build their capabilities to keep Australians safe."