Pay talks stuck on size of rise

Print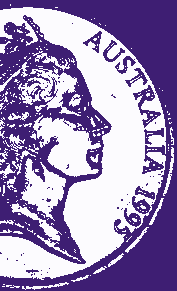 Unions want an increase of $30 per week in the minimum wage, but that is three times more than the retail industry says it can afford.
The Australian Council of Trade Unions (ACTU) has made a submission to the Fair Work Commission annual review of the national minimum wage calling for the full-time wage for adults to be increased from $656.90 to $686.90 per week.
The move would raise the effective hourly rate from $17.29 to $18.08.
The unions say award minimum wages up to and including the benchmark C10 tradespersons' award should be increased, arguing that decreasing wages enhance inequality and contribute to a growing underclass of working poor.
The highest demographic for minimum wage earners are young, female workers in casual or part-time roles.
But the National Retail Association says any raise should be no more than $10.70 per week, lifting the minimum wage by 1.6 per cent to $667.60 per week.
The retailers say the unions' call is unsustainable and would lead to job losses.
The Australian Industry Group has backed an increase of $10.50 per week and about $12.25 per week at the base trade level, arguing that the jobs of low-paid workers will be at risk "if an excessive minimum wage increase is awarded".
The Australian Hotels Association wants an increase of no more than 1.2 per cent or $7.90 per week.
The Australian Chamber of Commerce and Industry has made a submission also calling for an increase in the minimum wage of no more than 1.2 per cent.
But a $30 a week rise in the minimum wage "is vital if we're to halt the alarming slide in living standards that is threatening the economic wellbeing of one in five Australians", according to ACTU secretary Dave Oliver.
He said the economy is rebounding.
"But wage growth has stalled despite Australian workers being more productive than ever," he said.
"It's time to give minimum wage workers a pay rise."
"Recent community attention on issues of insecure work and the exploitation of vulnerable workers, such as migrant workers and working visa holders highlights the need to ensure a fair, comprehensive safety net or wages and conditions," the Victorian Government's submission says.
"Young workers who are reliant on award or junior wages and insecure work are more vulnerable to disengagement and longer term social exclusion."