NT mining influence highlighted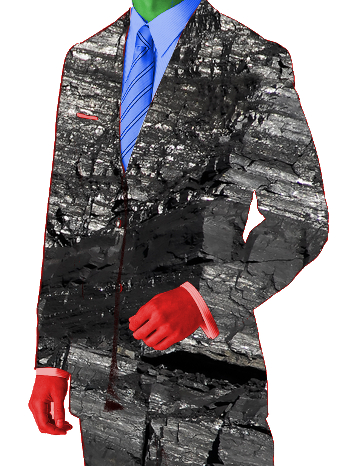 Environmentalists are concerned about the amount of mining industry figures on an NT Government-appointed board.
Reports say that the NT Department of Primary Industry and Resources — formerly the Northern Territory Mines Department — issued a directive to Glencore's McArthur River Mine (MRM) that was overruled by the mining board.
Documents from the mine's independent monitor, the Erias Group, said the NT Mines Department last year reported "unapproved works" at an MRM site, where waste rock containing metals and salt were located at a facility approved for benign material only.
"The use of non-benign material in close proximity to the McArthur River diversion channel and lack of adequate environmental controls represent a risk to the environment," the department's officers reported, according to the ABC.
The department told MRM to move the material, but MRM appealed the directive to the Mining Board.
The board, which has since been renamed the Mining Advisory Committee, agreed with MRM's argument that the material was only there temporarily, and ruled in its favour.
Brian Hearne, the former General Manager of McArthur River Mine, was chair of the board at the time.
A lawyer from the NT Environmental Defenders Office, David Morris, said the overruling was concerning.
"It's of concern to me that mining officers who go down and spend a significant amount of time on the site have said 'we think material has been placed inappropriately, we think that's putting the environment at risk' and the Mining Board said; 'Well no we're going to agree with Glencore who's appealed this decision'," Mr Morris said.
Department of Primary Industry and Resources spokesperson said the board was operating within its authority.
"There is a review decision process outlined in the Mining Management Act and at the moment the Mining Board have that authority," he said.
The NT Government said Mr Hearne's declared a conflict of interest kept him out of the review or the decision.
The board is comprised almost entirely of former or current mining industry executives.
Mr Morris said the mining industry appeared to be over-represented on the board, which does not make its decisions and deliberations public.
"It's not a particularly transparent body, we don't get reasons for decisions, nothing's made publicly available," he said.
The independent monitor says it respects the board's findings, but is concerned about their impacts.
"It is unclear what monitoring is currently underway to detect the migration of contaminants given that placement of such materials was not originally envisaged within this facility," the report said.
Elias Group's report found MRM had complied with a separate government request to certify work on the mine's tailings storage facility (TSF).
MRM appointed same company that had designed the TSF to come back and certify it.
The report said MRM still needed a long term plan for managing a large volume of waste rock that risked leaching into the environment.