NSW container stoush continues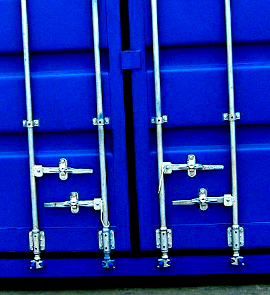 Authorities are annoyed at a Taiwanese shipping company's sluggish efforts to pick up 81 containers it lost near Newcastle.
The cargo ship YM Efficiency lost the containers overboard last June, leading to waves of debris causing havoc ever since.
The Australian Maritime and Safety Authority (AMSA) says the Taiwanese shipping company Yang Ming had picked up containers that washed ashore, but had left dozens more containers and debris below the surface.
"I think the behaviour of the insurers and the ship owners has been disgraceful," AMSA general manager of response Mark Morrow said.
"They should have taken responsibility for the rubbish in our ocean 12 months ago, it's as though we're on the bottom end of the planet and it doesn't really matter."
Yang Ming has paid contractors to search for the submerged containers, but AMSA says it has had to take control of the operation as the company is going too slow.
The authorities have found 64 shipping containers using sonar and underwater drones.
ASMA says it will be able to confirm the locations of even more containers within coming months.
The clean-up will be expensive.
"It could be anywhere up to $50 million and there are challenges in doing that because they've left it so long that the containers are starting to break down and could disintegrate if we lift them, so we could cause more pollution in the ocean," he said.
"That's certainly a concern in terms of how we go about this operation and we're getting the best advice we can from offshore consultants about how to do that."
AMSA says it will pursue Yang Ming for all costs.
AMSA has met with Australian representatives of Yang Ming and its insurer Britannia P&I, just once.
Mr Morrow said the company claimed the containers do not count as pollution.
Commercial fishers near Newcastle say the containers fell in the middle of prime fishing waters, and are now contaminating their nets with everything from clothing and homewares to entire bicycles.
Yang Ming says it is "disappointed" at the "non-specific allegations" levelled against it.