Norway takes up BP Bight plans

Print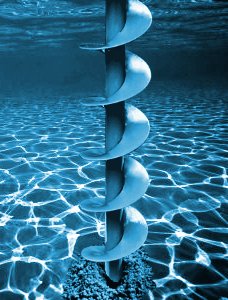 Norway's Statoil has taken over permits to explore for oil in the Great Australian Bight.
Statoil and BP have signed a swap deal for four offshore petroleum titles.
Statoil - which is majority-owned by the Government of Norway - has transferred its 30 per cent equity interest in two permits to BP and exited the licences.
In exchange, BP has given its 70 per cent equity interest in two other permits to Statoil and exited them.
The National Offshore Petroleum Titles Administrator has approved Statoil's plans to takeover the two permits .
Statoil's vice president of exploration in Australasia, Pal Haremo, said is would let the company access an "unproven basin with a large exploration upside".
"We have a good understanding of the geology in our licence area, based on high-quality 3D data analysis," he said.
"We believe there could be an active petroleum system within our permit area and we are now positioned to test this potential under favourable market conditions for exploration drilling.
Statoil's Australian manager Jacques-Etienne Michel said it would take "the necessary time to systematically work through all the preparations needed to drill safely".
"While we are building on the previous work done in these licences, our operational plans will have to be redeveloped," he said.
"In the end, it will be up to the Australian regulatory authorities to grant the necessary approvals for the activity to go ahead."
Australian Petroleum Production and Exploration Association (APPEA) SA director Matthew Doman said it was a powerful vote of confidence in the Great Australian Bight's potential as an oil field.
The Wilderness Society has called on the SA Government to refuse to grant the change to lease conditions and work program requirements.