New ministers to dig in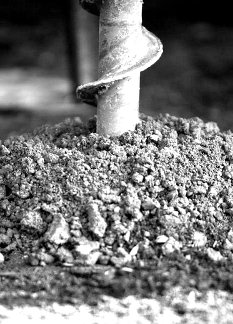 The Prime Minister's new cabinet is expected to produce a lot of new mines.
The environment and energy portfolios have been combined under Josh Frydenberg; a strong proponent of nuclear energy.
Former environment minister Greg Hunt has been moved over to industry and innovation, while climate science sceptic Matt Canavan will be in charge of resources and northern Australia.
Australians concerned about our environmental future have called for energy and environment to be merged into a single department, so it could enact policies for the benefit of both.
Indeed, a powerful portfolio such as this could help the Prime Minister fulfil his promise to lead a government that is willing to respond to climate change.
But with the appointment of Mr Frydenberg, the potential benefits of the joint portfolio may be missed.
Frydenberg has long been a supporter of nuclear energy, listing it as one of his three major issues in his maiden speech to parliament in 2010 and producing several speeches and articles in favour of the technology since.
He has backed nuclear advocate Ziggy Switkowski's claim that Australia could be powered by 90 per cent nuclear energy by 2050.
More recently, Frydenberg supported plans for a nuclear waste facility on the property of a former Liberal MP in South Australia.
He loves coal too, describing it as a "living, breathing, success story," and saying there is a "strong moral case" for new coal mines.
Frydenberg now oversees the renewable energy target, and the $1.3 billion Australian Renewable Energy Agency, which the Coalition wants to scrap.
He supports a cheap and easy renewable energy target.
"We have a strong emissions reductions target. Our plan is clear, it's part of a global agreement reached in Paris with more than 170 nations from around the world. We support a measured and sensible transition that does not impose unnecessary costs on Australian families and businesses," he said earlier this year.
Matt Canavan, the new resources minister, wants more coal mines too.
Speaking last year, he used the classic climate change denial talking point that there has been no increase in global temperatures for 18 years. He did not add the important second half to this dubious fact, which is that the longer-term trend has climbed consistently.
"Accordingly it holds that the policy action we should take in response should be less ambitious, less costly and less binding than what was envisaged at Copenhagen six years ago," he told the Senate.
"Despite what you might hear in the media - and, indeed, what you heard in this chamber only a short while ago - climate change science has become less certain and gives us less reason to worry since the last major climate conference in Copenhagen six years ago."