New chief seeks nuclear nicety

Print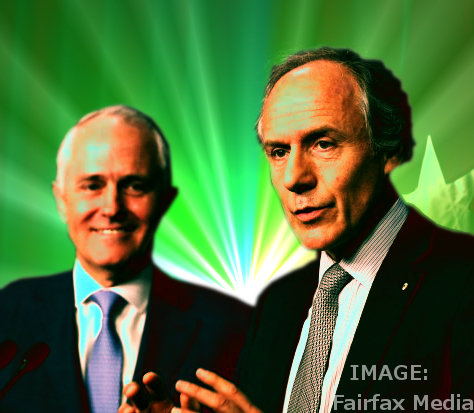 Australia has a new chief scientist, in a move some say will open up debate about nuclear energy.
Engineer, former neuroscience research fellow and chancellor of Monash University since 2008, Dr Alan Finkel, has been named as Australia's next chief scientist.
Dr Finkel has called for debate about nuclear electricity, arguing that Australia could manage a nuclear system "at very high safety levels".
In the press conference announcing his new role on Tuesday, Dr Finkel said he did not see a permanent place in the future for high-emitting energy sources, including coal, oil and gas.
Prime Minister Malcolm Turnbull was quick to step in and reiterate the Government's support for those industries.
"My vision is for a country, a society, a world where we don't use any coal, oil, or natural gas because we have zero-emissions electricity in huge abundance," Dr Finkel said.
"But you can't get there overnight."
The call came on the same day as an open letter, co-signed by 61 prominent Australians, has been released with a call for the French president to put coal exports on the agenda at the Paris climate talks in December.
The group of co-signers includes former Climate Change Authority head Bernie Fraser, a number of top academics, Wallabies player David Pocock and various religious representatives.
They are pushing for a moratorium on new Australian coal mines as well.
Dr Finkel said nuclear power in Australia could play a massive role in lowering emissions.
"It's something that absolutely should be considered for a low emissions or a zero emissions future, but it's not the only way forward," Dr Finkel said.
"With enough storage we could do it in this country with solar and wind."