More support to green-up Victorian business

Print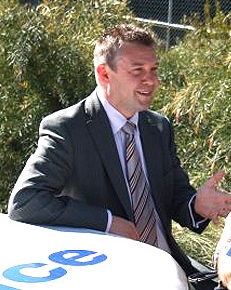 The Victorian Government has announced a significant expansion of its business support program.
The state's Minister for Environment and Climate Change Ryan Smith said the range of the $14 million program will be widened to include payments for work to assess ways to cut energy use and improve productivity.
Grants are now available for assessments of up to $15,000 to identify energy and materials cost saving opportunities; and capital funding grants of up to $50,000 to implement projects that improve materials efficiency, or up to $25,000 for energy efficiency projects.
Mr Smith says the government is "committed to supporting Victorian businesses to become smarter with energy and materials and minimise waste to help boost their bottom line... through the Smarter Resources Smarter Business – Energy and Materials program, businesses will be able to get the help they need to reduce energy and materials costs, which is great news for the environment and good for jobs and the Victorian economy," he said.
The Smarter Resources Smarter Business – Energy and Materials program will reportedly provide training, including on-site advice and support in partnership with industry associations to build business' capability and knowledge.
In addition to the business program the Victorian Government will also spend $3.59 million improving the energy efficiency of its commercial office buildings, and $600,000 to increase recycling in the commercial and industrial sector.
Applications for capital funding grants through the Energy and Materials program are open until November 8 this year. Applications for resource assessments and the business capability program can be submitted any time.
More information is available from the Government's site.