More PFAS reported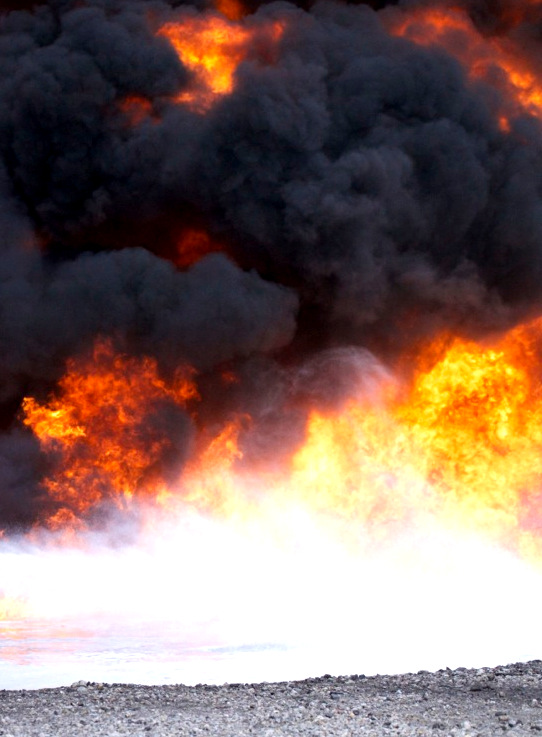 The Department of Defence has released a report into PFAS contamination at RAAF Base Edinburgh.
Concerns about poly-fluoroalkyl substances (PFAS) contamination throughout suburbs around the base were raised by Salisbury Council this year.
The report by the Department of Defence found 12 areas with "a significant source of PFAS contamination" on the base, but no evidence of off-site exposure.
The two-year investigation took almost 1,500 samples from private water supplies, rainwater tanks, dams and other sources. It found PFAS levels above health guidelines in both soil and groundwater.
The report warns that defence personnel, maintenance workers and visitors might have been exposed to PFAS contamination, and that consumable fish from the Kaurna Park Wetland could be contaminated too.
However, Defence found no evidence of PFAS contamination was identified in the "T1 Tertiary Aquifer" used by market gardeners and commercial irrigators.
"In samples taken off-base, PFAS concentrations above the human health guidance values were limited to shallow groundwater and edible aquatic biota, including fish and yabbies, within the Kaurna Park Wetland," the department stated.
"The results from samples taken at private properties were all below human health guidance values."
The nearby Salisbury Council says it is considering seeking compensation from the Federal Government after two of its wetlands were contaminated by run-off from the Edinburgh base.
Mayor Gillian Aldridge said independent testing found PFAS in the wetlands two years ago.
"The Environment Protection Authority (EPA) and SA Health suggested as a precaution we close [the wetlands] down," she said.
"We did that two years ago and they are still closed."
Salisbury has 50 wetlands from which water is harvested and sold to local industry and agriculture – a major money-spinner for the council.
A recent parliamentary inquiry into the Defence Department's handling of PFAS contamination recommended compensation.
Inquiry chairman Andrew Laming said the contamination spread over decades had caused mental anguish and economic hardship.
"Property owners in PFAS contaminated areas have suffered demonstrable and quantifiable financial losses," Mr Laming said.
"We've found a case for compensation … it shouldn't take years of campaigning before [residents] can have a sense their concerns have been adequately addressed."