Mine's use checked again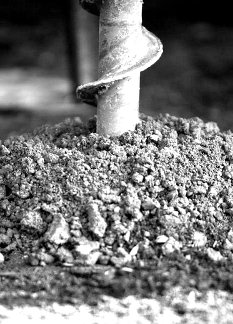 Whitehaven Coal Maules Creek mine is being investigated over its groundwater use.
The controversial mine is being investigated after complaints about its use of groundwater, and not for the first time.
The Natural Resources Access Regulator (NRAR) has informed NSW Water Minister Melinda Pavey that NRAR is seeking advice on potential "civil and/or criminal proceedings".
"We understand the regulator is considering whether to commence criminal or civil proceedings or some other type of regulatory action," special counsel for the Environmental Defenders Office NSW (EDO NSW) Rana Koroglu has told the ABC.
It comes after the NSW Department of Industry delivered a scathing assessment of Whitehaven Coal's own water analysis and modelling in 2018.
The Department found Whitehaven's review into its water use was "deficient in a number of areas", and that the company did "not provide sufficient evidence to adequately determine if impacts [were] occurring to groundwater and connected water systems".
The Department than took Whitehaven to task over its groundwater modelling and "generally poor correlation between modelled and observed data" for a second time in 2018.
Locals allege that the unlawful water take has left their bores dry, and that they also struggle to compete with the mine for legitimate water access at auction.
Whitehaven Coal has denied taking more water than it is allowed.
"There is no credible hydrogeological evidence indicating that bore drawdowns in the Maules Creek area are the result of anything other than the combination of lack of rainfall and inadequate aquifer recharge for some bores," it said in a statement this week.
EDO NSW lawyer Rana Koroglu says the Maules Creek's approval included a condition forcing it to comply with the relevant water legislation.
"The main source of water that the mine was to rely on for its operations was a 3,000 megalitre water licence from the Namoi River, and that was a high-security license," Ms Koroglu said.
"Whitehaven didn't build the dams they were meant to build, which were meant to capture clean water runoff.
"They didn't divert that clean water around the mine site to be released back into the environment.
"And they used that water in their mining operations without the appropriate licences."