Local recycling suggested

Print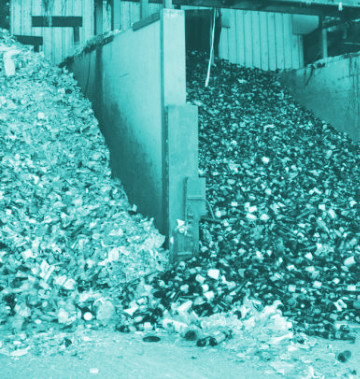 The recycling industry wants to kickstart the domestic market to reduce the reliance on Asian countries.
Jakarta has announced it will return 210 tonnes of Australian household rubbish, following the Philippines and Malaysia in turning back shipments.
Asian nations no longer want to be dumping grounds for developed countries, with China having banned imports of foreign plastic rubbish too.
The Australian Council of Recycling, which represents about 70 companies, says Australia must focus on its own waste issues.
"Indonesia has not changed the level of contamination in the waste it will take, it's just enforcing the rules," recycling council chief Peter Shmigel has told The Guardian.
He said federal and state governments should finance new plants and introduce procurement rules that force departments and agencies to use recycled material.
Mr Shmigel believes this would kickstart a domestic recycling market.
"Invest and buy – they are the two big things," he said.
"If the federal government decided tomorrow that the 27km of roads and tunnels required for Snowy Hydro 2.0 was to be built out of recycled products you wouldn't have an export problem."
The Morrison government has plans for a $100 million recycling investment fund to support manufacturing of recycled-content products.
Victoria, New South Wales, Queensland and South Australia have made multimillion-dollar recycling investment pledges too.
Mr Shmigel said federal and state governments should move beyond voluntary targets to enforced recycling or composting of 70 per cent of plastic packaging by 2025.
"Nowhere in the world have we seen a voluntary system get to that sort of number," he said.