Liddell shortfall forecast

Print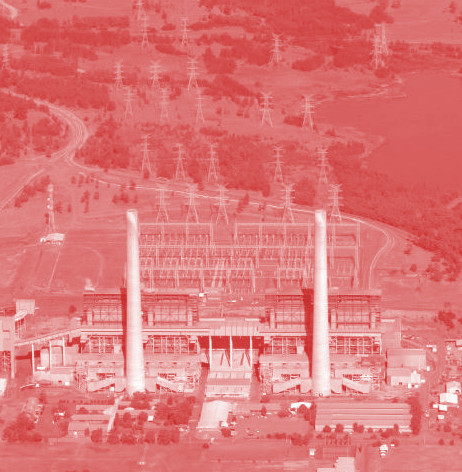 AEMO says an additional 850 megawatts of dispatchable generation capacity could be needed after the closure of the Liddell power plant.
Liddell's owner AGL Energy plans to close Liddell in 2022, and fill the gap it leaves with a mix of renewables, gas power for peak periods and battery storage.
The energy market operator says a shortfall is likely if AGL Energy is not able to complete all three stages of its transition plan.
AGL plans to obtain extra capacity to replace Liddell from: a gas power plant in New South Wales (250MW); upgrading the Bayswater coal plant (100MW); a battery at Liddell (250MW); demand response (up to 150MW); a second gas peaker (500MW); and renewables (1,600MW).
The Federal Government has been pushing for AGL to keep Liddell open several more years, leading energy minister Josh Frydenberg to ask AEMO to model potential outcomes of AGL's failure.
AEMO concluded that NSW will need extra generation capacity if AGL cannot roll out its complete transition plan.
While significant amounts of renewable generation should come in the next few years, AEMO says more dispatchable power is required.
The authority says there is not enough interconnector capability to ensure the reliability during periods of peak demand.
Increasing climate variability is factor too.
Given that the number of days each year involving "extreme peak temperatures" is increasing, the market operator says it has already started working work with the Bureau of Meteorology to enhance its modelling and forecasting.
AEMO also says that the national energy guarantee (NEG) would provide a policy framework to drive the necessary investments in dispatchable generation, but that if governments cannot sign off on the deal soon, the shortfall is more likely to occur.
Mr Frydenberg says AEMO's advice shows why "governments at federal, state and territory level to get behind the national energy guarantee as our pathway to a more reliable and affordable energy system".
He called on AGL "to commit as soon as possible to the next stages of their plan".
"The existence of a major shortfall in dispatchable power following Liddell's closure would clearly present an unacceptable situation undermining the stability of the system," he said.