Iron decline still going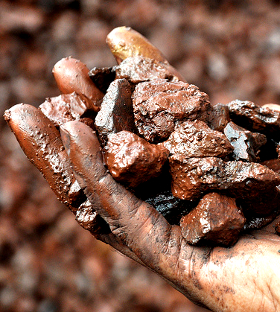 Iron ore is down again, continuing its slow decline to land at US$39.40 per tonne on the Steel Index.
It is the lowest level ever for iron on the commodity assessor.
Spot prices at some Chinese ports are hovering just above the lowest estimate at US$40.03 per tonne – but even these numbers are down 10 per cent in the space of a week.
Prices are now trading at 2007 lows after a five-month dive, and major miners are rapidly losing optimism for its long term stability.
"The first thing I would say is we're relatively bearish about the long term projections for prices," BHP CEO Andrew Mackenzie stated, according to Reuters.
BHP iron ore chief Jimmy Wilson said the company had a similarly dour outlook for iron, though he did say margins were expected to improve when miners become more efficient.
"On the iron ore price today, we all know we have said for a long period of time that the cost curve will flatten and prices will go up and down," he told Fairfax.
Vale is negative on long term movements too, announcing cuts to iron ore production levels next year.
Vale says its forecast for next year was cut as a response to ongoing volatility in the market, oversupply and low margins, and possibly to reduce the public reaction to the Samarco mine spill.
Some analysts are even forecasting that the market will tumble down to US$30 per tonne.
But Rio Tinto and BHP are storming ahead with planned increases, saying they will soon hit targets of 360 million tonnes and 290 million tonnes of iron ore respectively.
The heavily delayed first shipments from Roy Hill will bring additional supply if they ever leave port.
These factors are expected to further increase tonnages in the flooded market, driving the price down even further.
Rio Tinto is still talking positively about the embattled element.
"The myth is iron ore has fallen off a cliff," Rio Tinto's Andrew Harding told Fairfax.
"Nothing could be further from the truth. In reality what we have seen is instead of a cliff, which is a plateau of permanently high prices which suddenly disappeared ... we actually climbed a hill slowly and we have run down the other side in recent years."
BHP and Rio's iron ore operations will remain profitable as long as their cost of production stays between $15 and $20 per tonne.