Huge PFAS case gets rolling

Print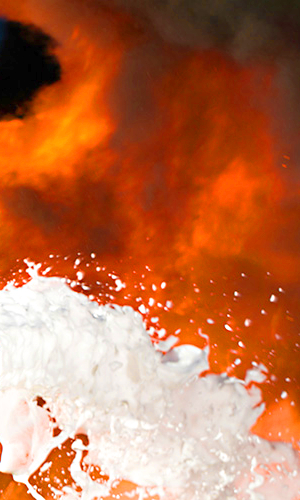 Australia's largest ever class action has been launched over PFAS contamination.
Up to 40,000 people who live and work on land contaminated by PFAS chemical compounds are suing the Australian Government.
The action should begin in coming months, run by Shine Lawyers.
The firm has brought in high-profile American activist Erin Brockovich to help.
"The science is in on these chemicals. It can cause cancer," Ms Brockovich told reporters this week.
Per-and polyfluorinated alkyl substances (PFAS) are a large group of manufactured chemicals which have historically been used in firefighting, but are now banned in many countries.
Countries including Germany, Britain and the US have accepted the association between PFAS and testicular cancer, kidney cancer, thyroid disease and thyroid cancer.
Australia officially denies this link.
The Department of Defence says that there is "limited to no evidence of human disease or other clinically significant harm resulting from PFAS exposure", but also recommends exposure to PFAS be minimised.
Defence used huge amounts of PFAS fire-fighting foams on bases around the country between the 1970s and 2000s, eight of which are the subject of the class action.
"[PFAS] has leached into the environment and left the boundaries of these bases and entered into the communities, and it's in the rivers and the creeks and the fish and the people," says Joshua Aylward, lead counsel with Shine Lawyers.
"It's in everything that they test around these bases."
He says communities near the bases are "really hurting".
"The amount of time I've spent with people who are crying because they've found out that their water is contaminated, and they've been drinking it for years; they've found out that their kids have exceptionally high levels in their bloods and they are really concerned for their family," he said.
"And then they realise they are trapped.
"These people are not wealthy people. They don't own more than one house, most of them. They cannot just pack up and leave.
"They can't sell their properties because people won't buy them, and even if they could find someone to buy them, it's for such a little amount of money that many of them couldn't pay out their mortgages on their amount of money they're being offered."