HIP site picked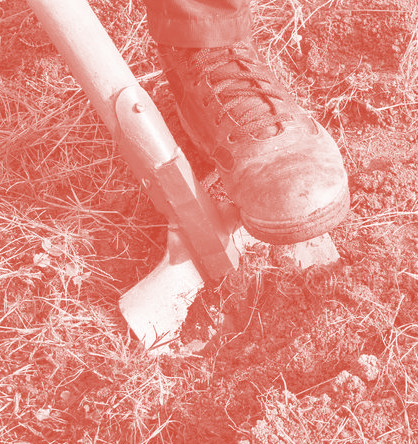 A site has been picked for the $300 million Hughenden Irrigation Project.
Federal Member for Kennedy Bob Katter, Senator Susan McDonald, and Assistant Minister for Road Safety and Freight Transport Scott Buchholz joined board members of Hughenden Irrigation Project Corporation (HIPCo) at a property near the town of Hughenden to unveil a plaque marking the milestone this week.
"We've done exhaustive studies. We've looked at 20 different dam sites and we've come to one now," HIPCo board member Jeff Reid said.
"This one is a weir across the Flinders River with a channel leaving the weir to one side to an off-stream storage."
Mr Reid said the site – which is located near his home - is a "natural ring-tank" that would only have to be closed on one of the four sides of the impoundment.
"We end up with 200,000 megalitres in this ring tank, the deepest point being 14 metres," he said.
"After that we're going to have a pipe out of the ring-tank that is gravity fed to the farms, so the farmer is going to get water to his door without electricity."
HIPCo chair Shane McCarthy said a substantive business case could be completed by January.
"We've taken DERM [the Department of Environment and Resource Management] along for the ride and they've been very positive with us about the water sources … licences and that sort of stuff," Mr McCarthy told the ABC.
"The water is in reserve there available, but we've got to make sure we don't take too much out of the river and leave nothing for anybody else."
The Federal Government has pledged $180 million of the estimated $300-million-dollar cost of the scheme. The federal money was secured as part of a deal with Katter's Australian Party to guarantee supply during the last Parliament.
"We've got a commitment from the Prime Minister that we're going to build this thing, we've stopped doing feasibility studies and we're actually going to start something," Mr Reid said.
Proponents of the scheme need to secure licences from the State Government for water to be harvested from the Flinders River.
State Natural Resources Minister Anthony Lynham welcomed the Commonwealth money, but questioned its source.
"We are always keen to see Federal money heading for Queensland — even if it was just to buy Bob Katter's vote," he said.
"My department is working with the Hughenden Irrigation Project Corporation on a number of issues including the amount of water the project is seeking.
"Any new water infrastructure project needs to stack up environmentally and economically."