Green power hits new peak

Print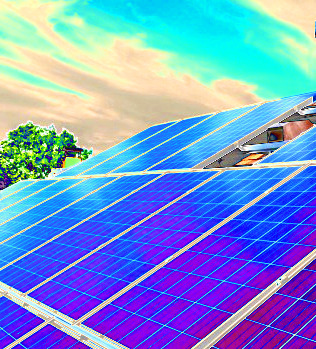 Australia has met half of its net electricity demand with renewables for the first time.
Near midday last Wednesday, the combined output of rooftop solar, large-scale wind, and large-scale solar reached 50.2 per cent of the near 25GW being produced on the main grid – the National Electricity Market (NEM).
Of the renewable slice, rooftop solar provided nearly half (23.7 per cent), followed by wind (15.7 per cent), large-scale solar (8.8 per cent) and hydro (1.9 per cent).
Angus Gemmell, founder and head of renewable energy firm Solar Choice, says Australia is clearly less reliant on fossil fuels.
"It's a magnificent milestone that Australians can be super proud of," he said.
"It came probably a bit sooner than expected … but it's a pivotal moment to — for a 10-minute period yesterday — have more than half of all the electrons on the main grid, this vast contiguous grid, being clean and coming from renewable resources."
Australian renewable energy expert Giles Parkinson has gone through the facts and figures on his website, RenewEconomy.