Glencore mine fine doubled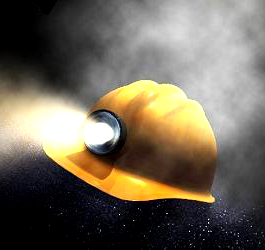 The fine on Glencore's Bulga coal mine for breaching work safety conditions has been doubled.
The miner must now pay $100,000 after a worker was knocked unconscious and trapped in 2010.
Glencore worker Scott Newstead was injured in August 2010 after he was hit by a falling slab of coal at the Beltana Longwall.
In legal hearings on the matter, the NSW District Court heard Newstead did not have adequate training or information, leading him to stand under an unsupported section of roof.
The court was told that proper inspections would have revealed the risk of roof failure, and that information could have been communicated to workers.
In a separate incident at the same mine, worker Steven McNab suffered severe injuries in April 2010 when he was crushed between the toe of an automatically advancing roof support and the side of a continuous armoured face conveyor.
McNab had no recollection of how the incident occurred when he was found semiconscious and pinned between the machinery.
The court heard it was possible he had been struck by a flying object, as his helmet was off and his temple was freshly grazed.
Bulga's operators pleaded not guilty to contravention of section 8(1) of the Occupational Health and Safety Act 2000, claiming the events were not foreseeable, and arguing that no injuries of this type had occurred in the experience of expert witness Peter Henderson, Beltana's Mine and Electrical engineer since 2003.
Bulga was fined $75,000 in Newstead's case, and $50,000 for McNab's.
Now, the original judgement and the $50,000 penalty for the McNab matter has been successfully appealed.
In their push for a higher fine, Attorneys General argued that there was no evidence of Glencore's remorse for the incident, and that "the trial judge appeared to have confused remorse for the consequences suffered by Mr McNab with remorse for the offence".
They did point out that the operations manager for Bulga Underground had expressed regret and remorse for the incident on his own behalf
The AG said there should be a resentencing because; "The costs order of his Honour had the effect of denying the prosecutor full costs for the sentencing proceedings and limited costs for those proceedings to only 20 per cent."
Accordingly, the penalty has now been doubled, with Glencore ordered to pay half of McNab's costs.
In a response to the resentencing and increased fines, Glencore says it "accepts the Criminal Court of Appeal's judgement on the incident in which Steve McNab was injured, as we did with the District Court findings relating to Scott Newstead".
"The health and safety of our workforce is our foremost priority and we deeply regret both incidents," a Glencore spokesperson told industry news outlets.
"Both employees received a high level of support after the respective incidents; in fact, Mr McNab continues to work at our Bulga Underground operations," the miner added.