Fuel pumps fail to follow drop

Print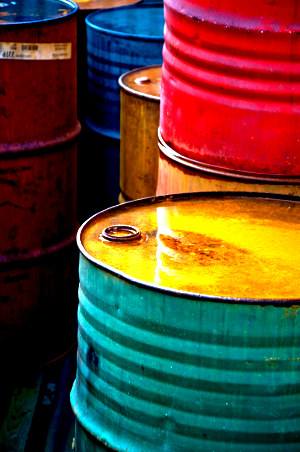 The ACCC says petrol margins are at their highest on record, letting retailers harvest the benefits from falling oil prices.
The Australian Competition and Consumer Commission (ACCC) has monitoring retail petrol prices in detail since 2002.
Its latest report reveals that petrol stations are taking in their highest gross retail profit margins since the record began.
They were getting about 11.8 cents per litre in the September quarter.
That margin is 1.8 cents per litre higher than the same figure for the June quarter, despite average capital city petrol prices falling 2.6 cents per litre over that period.
The rise shows that fuel retailers are passing on some, but not all, of the savings from lower oil prices.
The ACCC report shows motorists in Brisbane and Sydney are being hit the hardest, milked by gross retail margins of about 14 cents per litre.
"Gross retail margins in Sydney and Brisbane were 6 cents per litre higher than in Melbourne," ACCC chairman Rod Sims said in a statement.
"In fact, margins in Brisbane have been consistently higher than in the other major cities in recent years. We will be closely monitoring gross retail margins in the coming months, because high retail margins likely indicate increased profits of the petrol companies at the expense of motorists."